moondance-new-lower-off-season-rates-call-for-pricing
moondance-new-lower-off-season-rates-call-for-pricing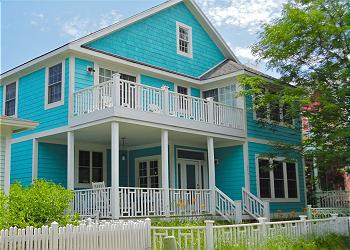 Moondance
https://www.beachwalkvacationrentals.com/rentals/properties/moondance-new-lower-off-season-rates-call-for-pricing/
Moondance | Michigan City Vacation Rental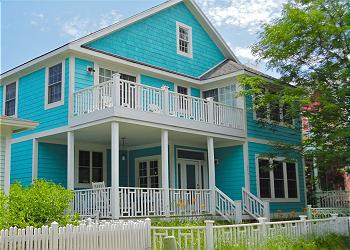 | | |
| --- | --- |
| Turn Day | Friday |
| Bedrooms | 6 |
| Baths | 3 |
| Sleeps | 16 |
| Location | location |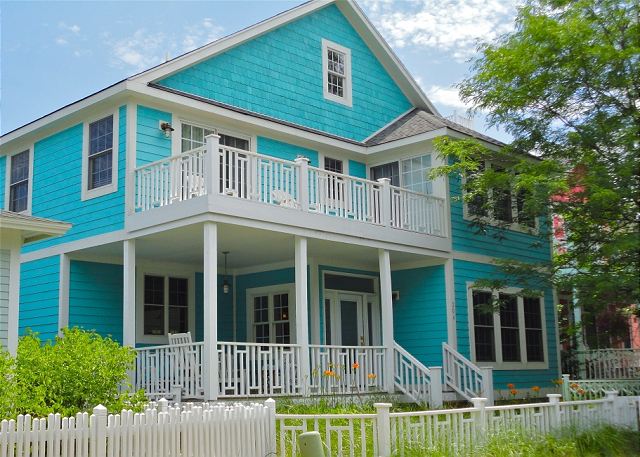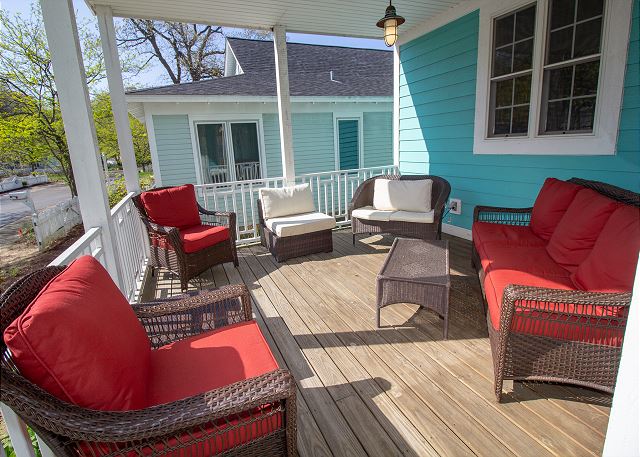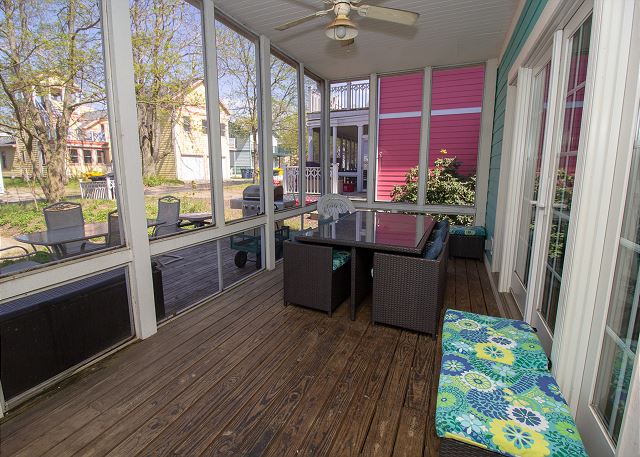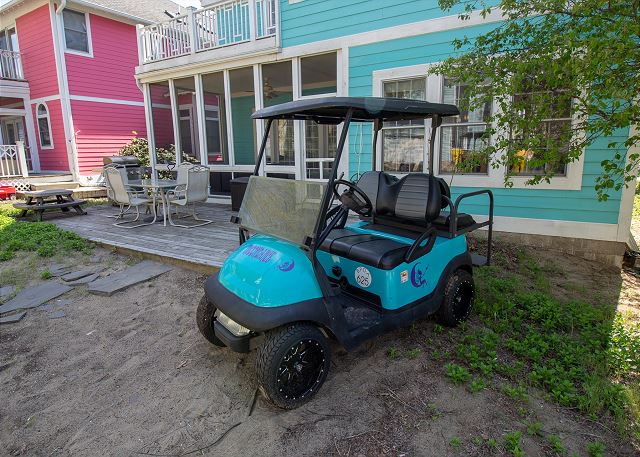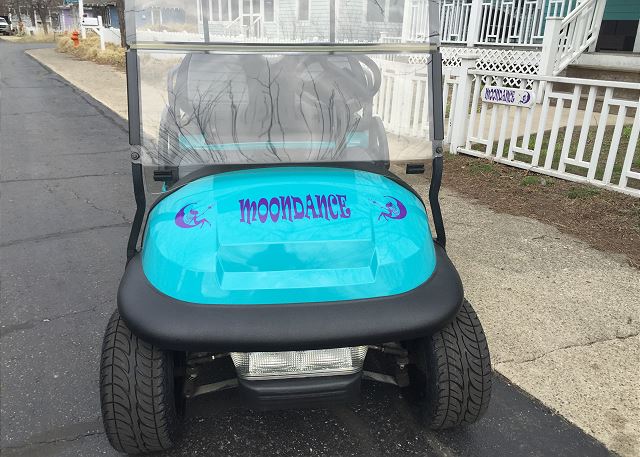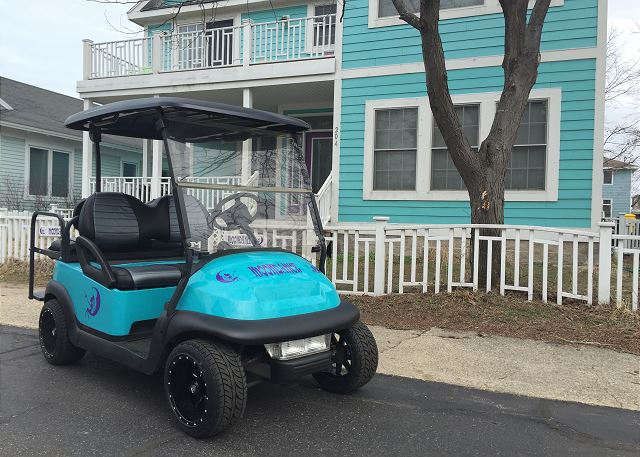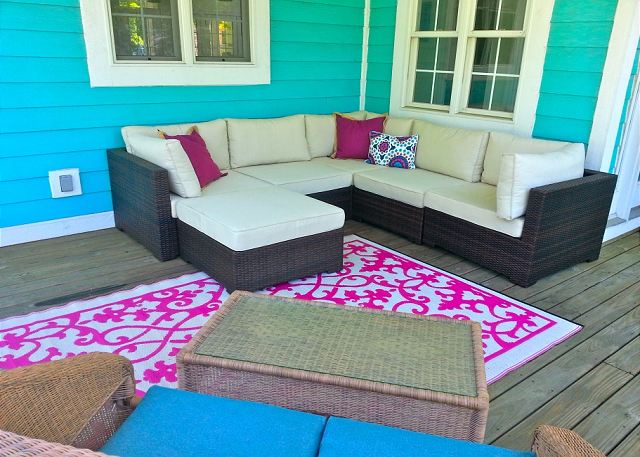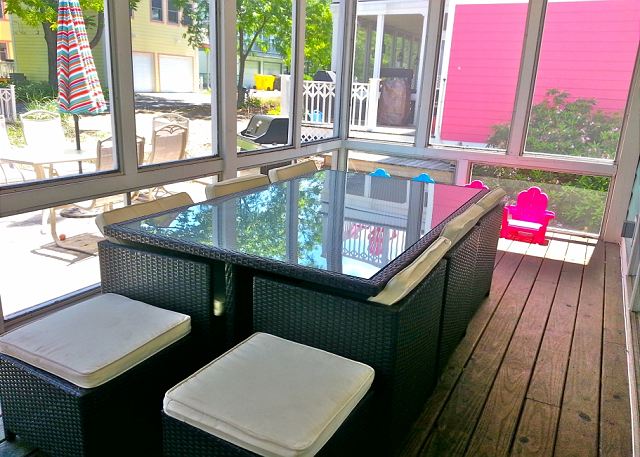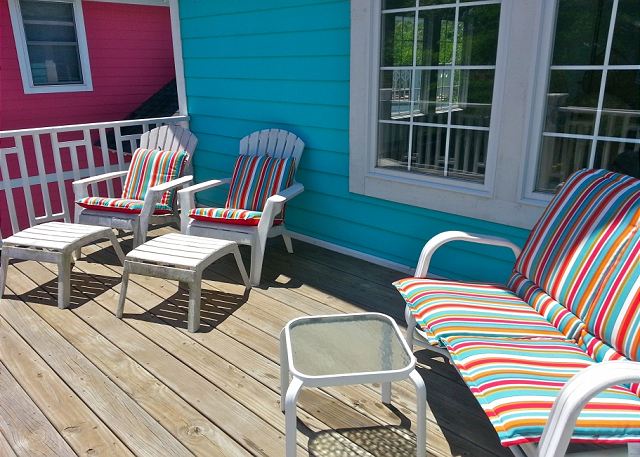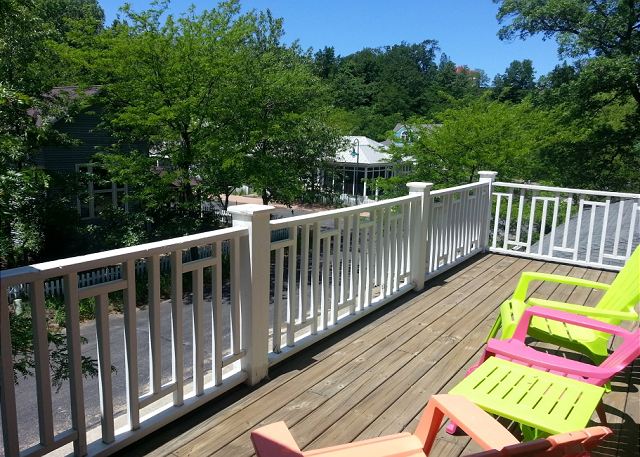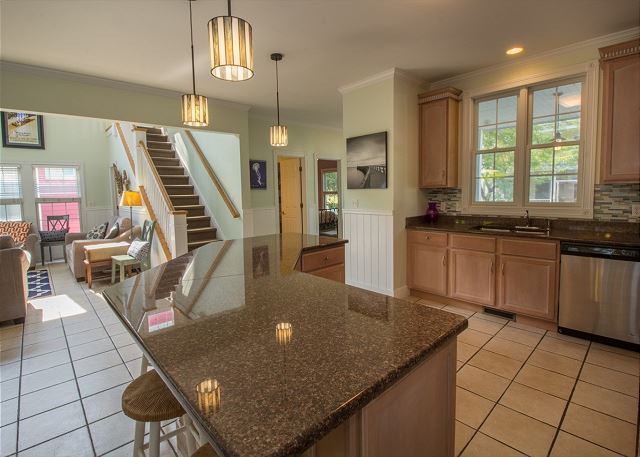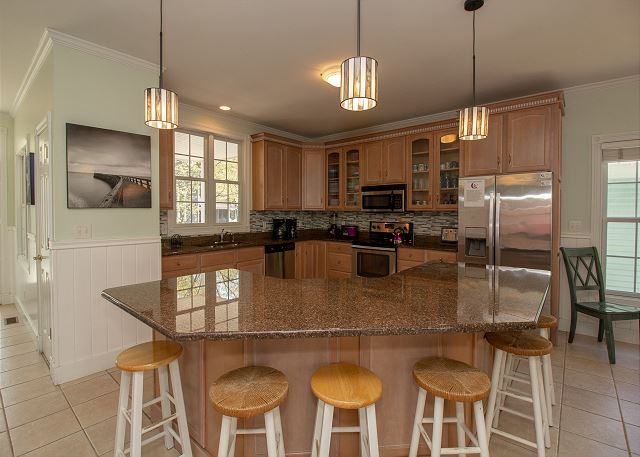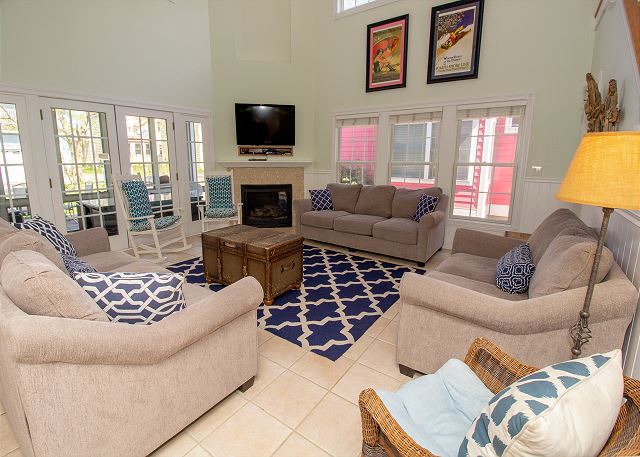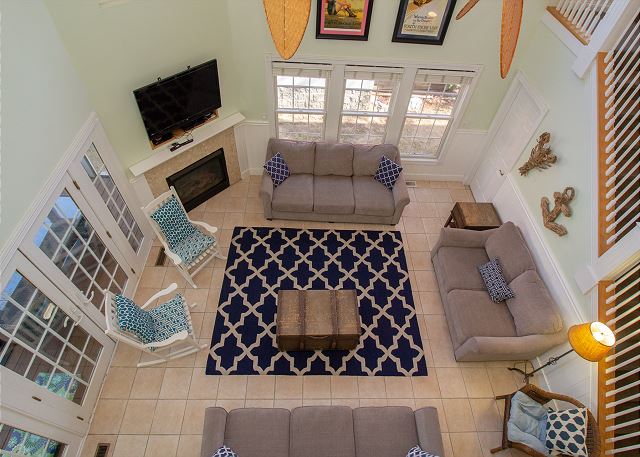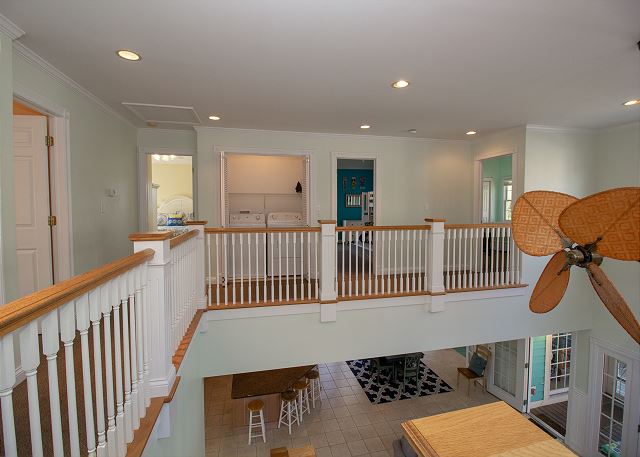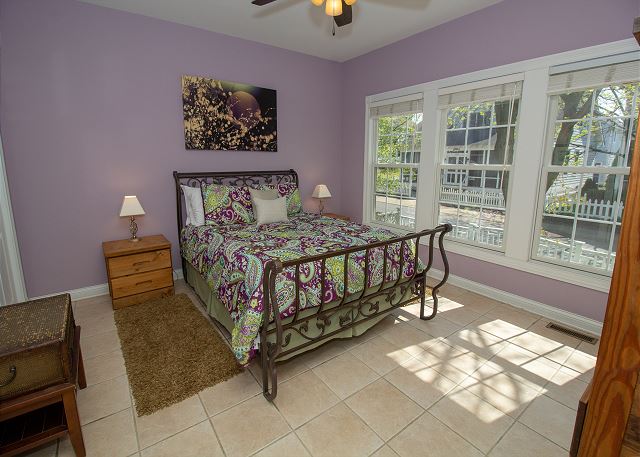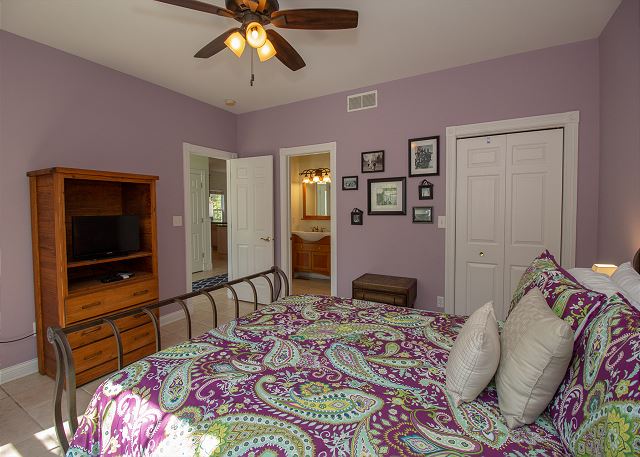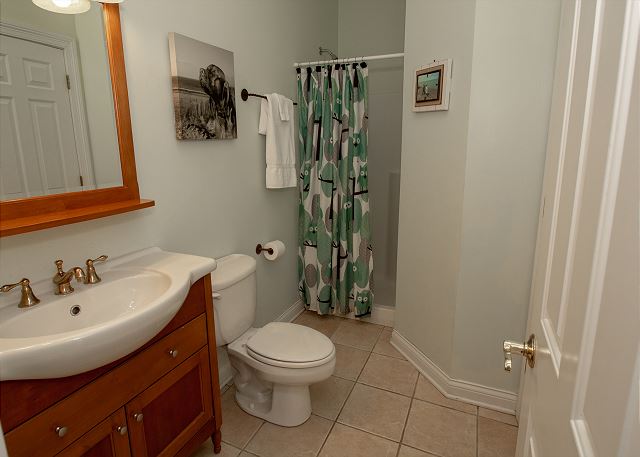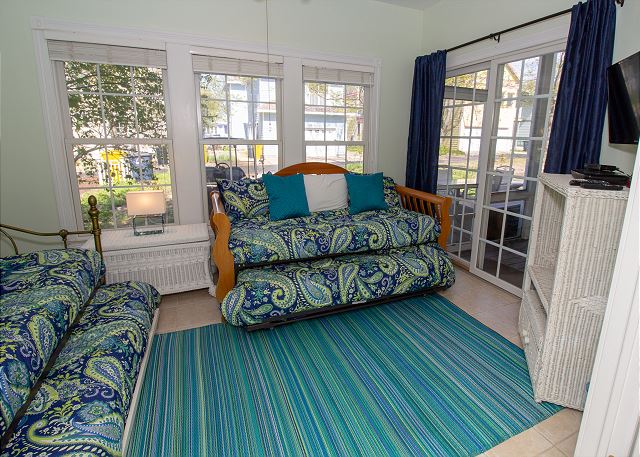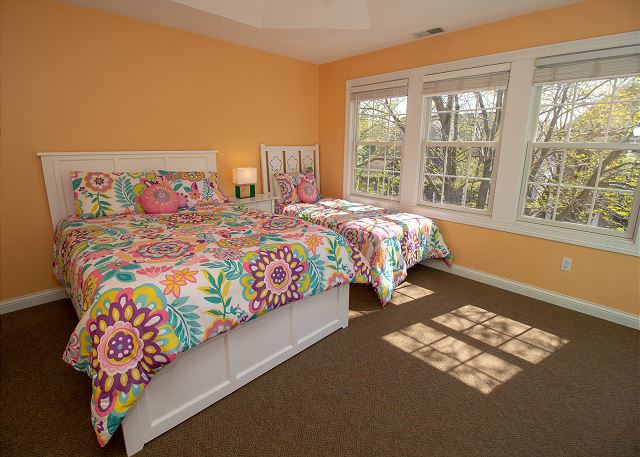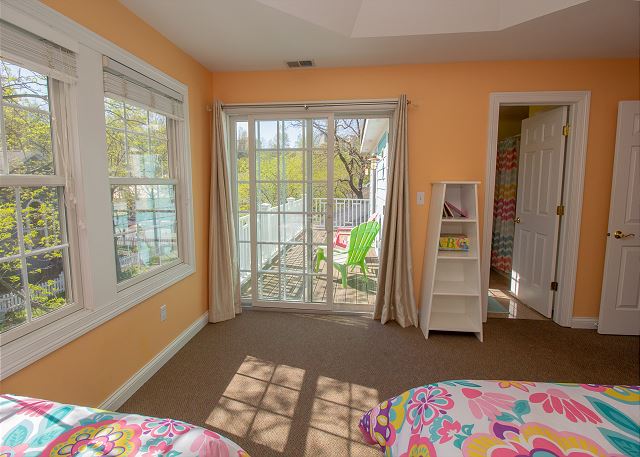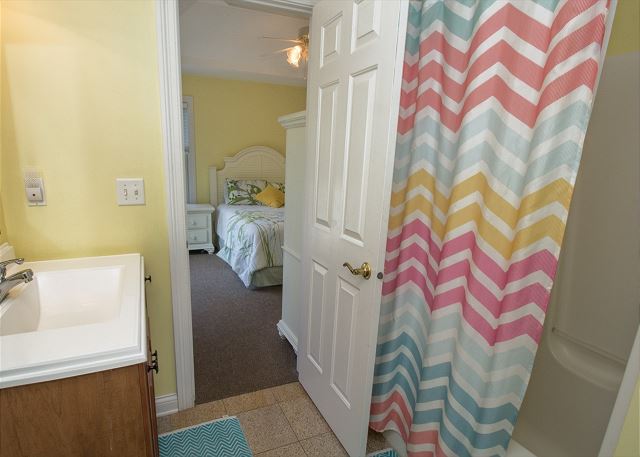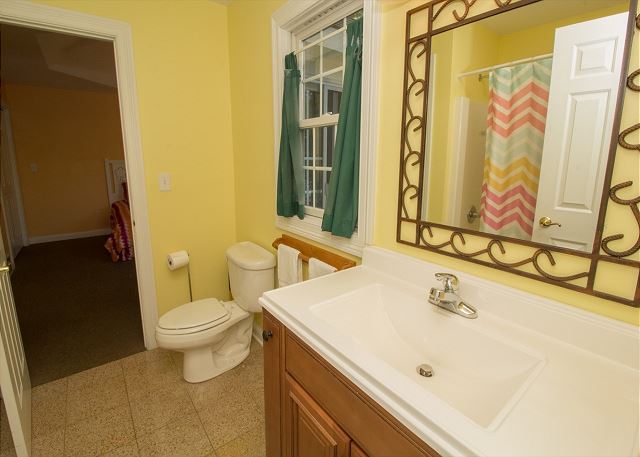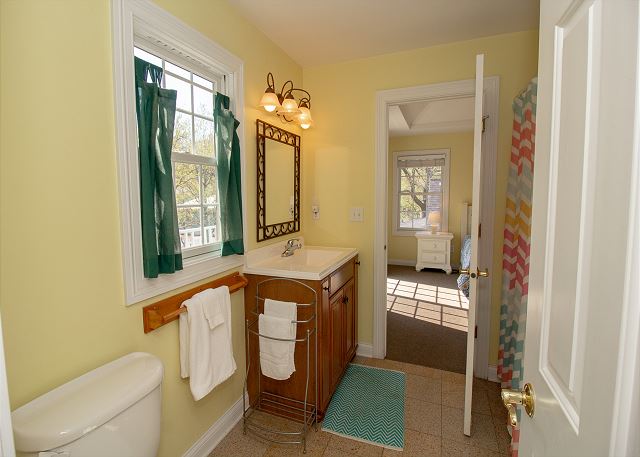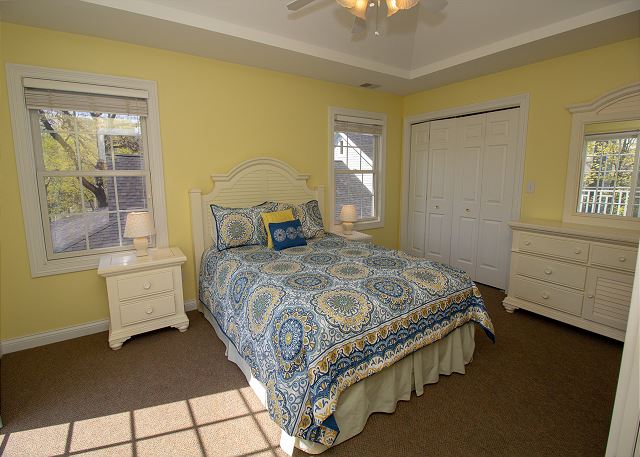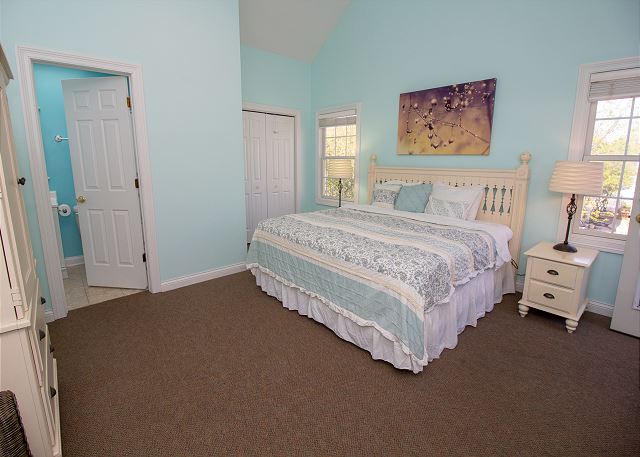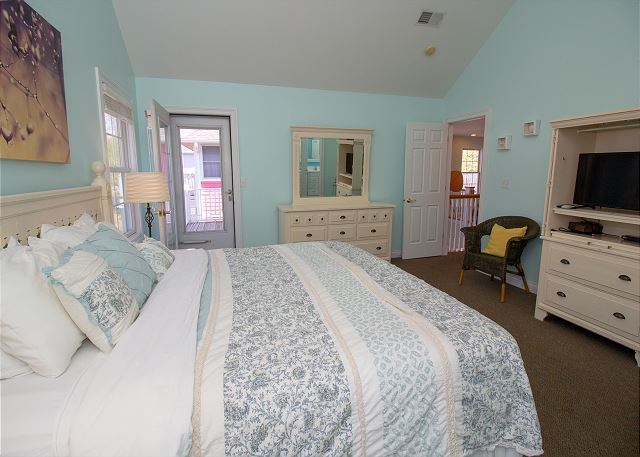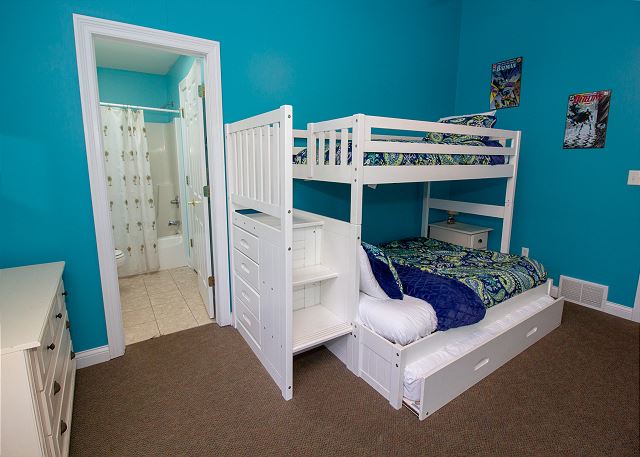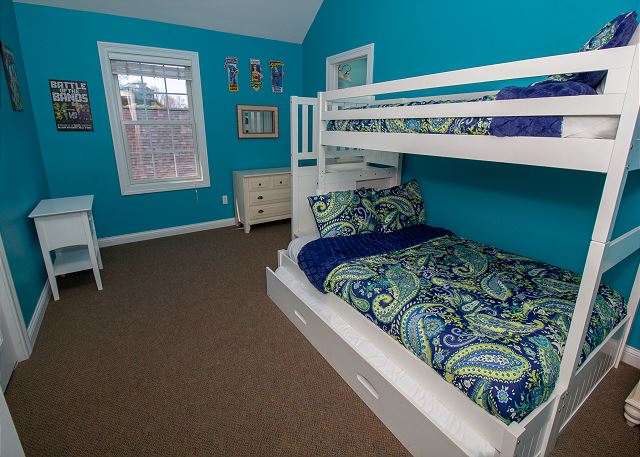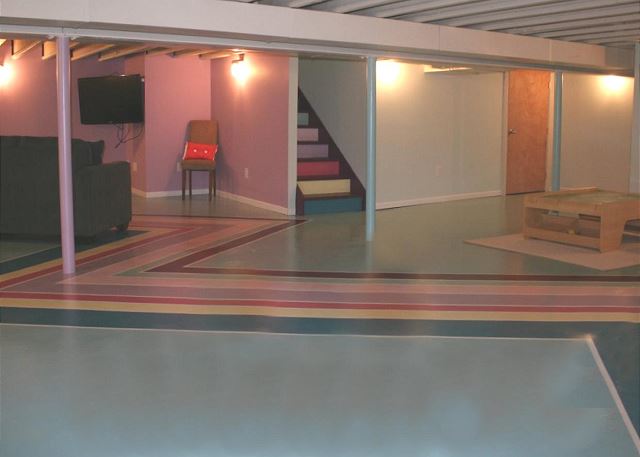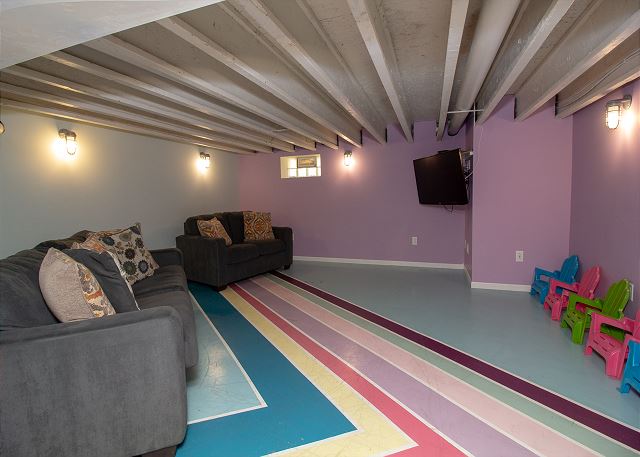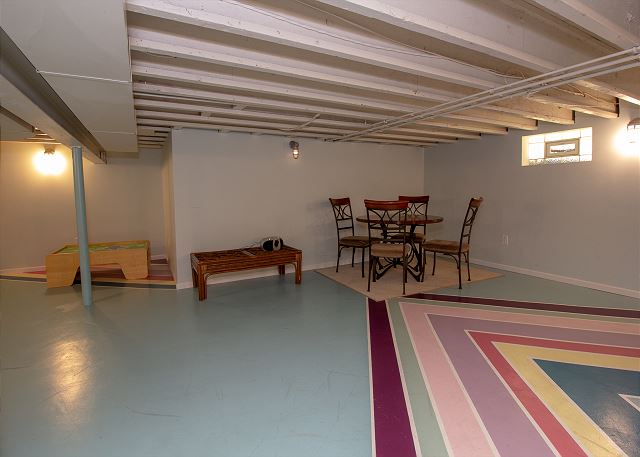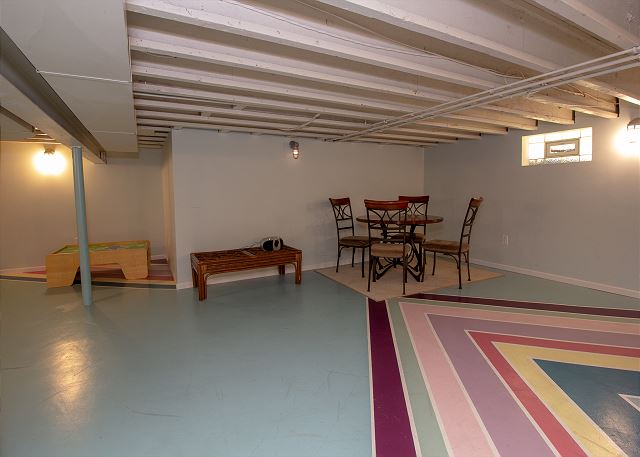 Located in the acclaimed Beachwalk Resort community in the Indiana Dunes on Lake Michigan, just one hour from Chicago, this house ("Moondance") and its perfect central location is a Beachwalk favorite.

Unique among Beachwalk homes, Moondance has an open floor plan with a stunning cathedral ceiling perfect for hosting large family gatherings. Moondance has a large fully stocked kitchen with granite counters and glass tile back-splash along with all new stainless steel appliances. A large great room has seating for everyone, and porches and decks galore mean gathering spaces for the whole family, plus privacy when you want it. Indoor dining space for 16. Outdoor dining for another 16, plus a special outdoor kids table that seats 8. Bedrooms (including both ground floor and second floor masters) with all the right touches will suit couples, children, grandparents and last minute visitors. Moondance even comes complete with its own custom painted house golf cart (except in winter) for your use and enjoyment! Recently, Moondance' owners worked hard to finish the 1,000 square foot basement, which is now a playful rec room complete with 46 inch flat panel DVD player, and DirectTV with whole house DVR (there are five total in the house), and a multi-colored striped floor that kids love. (NOTE: The basement has 6 foot ceilings, and thus is ideal for kids or for watching movies, but it is not habitable space by code and thus it cannot be used for sleeping.)

In addition, Moondance is steps to everything Beachwalk has to offer: community private pool, private tennis, basketball, and beach volleyball courts, a short walk to Beachwalk's own Lake Kai complete with free kayaks and stand up paddle boards during the summer, custom sand castle playground and, of course, Lake Michigan's most beautiful beach. Unlike many rental homes, the owners of Moondance put much of the rental income they receive into upgrading and improving the property each year.

Most recently, for 2017, the owners invested in all new furniture for the great room, including three new couches, and added a second full refrigerator (if you are like us, you arrive with a week's worth of food and need somewhere to put it!), and replaced all the deck handrails for increased safety. This house has everything you could possibly want. You will not regret it.

Peak Season (June-August) Friday-Friday rentals only.
| | Nightly | Weekly |
| --- | --- | --- |
| June 15 - August 16, 2018 | - | $4,494 |
| August 17 - August 23, 2018 | - | $2,800 |
| August 24 - August 29, 2018 | $595 | - |
| August 31 - September 03, 2018 | $595 | - |
| September 04 - November 20, 2018 | $595 | $4,165 |
| November 21 - November 24, 2018 | $500 | - |
| November 27 - December 19, 2018 | $495 | $2,400 |
| December 21 - December 25, 2018 | $500 | - |
| January 02 - May 23, 2019 | $495 | $2,400 |
| May 24 - May 26, 2019 | $595 | - |
| May 27 - June 13, 2019 | $495 | $2,750 |
| June 14 - August 15, 2019 | - | $4,494 |
*There is a 7-night stay minimum night stay requirement during the peak season. Low and mid-seasons may be adjusted to reflect a 2 or more minimum night stay requirement. Please contact us with any questions by calling (800) 814-7501 or email info@beachwalkresort.com.
Minimum Nights
Start Date
End Date
Minimum Nights
06/15/2018
08/16/2018
7
08/17/2018
08/23/2018
7
08/24/2018
08/29/2018
2
08/31/2018
09/03/2018
3
09/04/2018
11/20/2018
2
11/21/2018
11/24/2018
3
11/27/2018
12/19/2018
2
12/21/2018
12/25/2018
3
01/02/2019
05/23/2019
2
05/24/2019
05/26/2019
3
05/27/2019
06/13/2019
2
06/14/2019
08/15/2019
7
Heated Community Pool (seasonal)
Thank you for entering your review. The review will become available to the system shortly.
28
28
Overall Rating:
4.8929
4.8929
Great Moon Dance Vacation Week
Rating:
1
5
5
Review Date: 07/15/2018
We have stayed at five different houses for our yearly family vacation week at Beachwalk. As one of our family uses a wheel chair, it is imperative that we have a first floor bedroom with bathroom that is handicap accessible and a total of five bedrooms for our extended family members. Moon Dance met these requirements well. The kitchen was well equipped and in good condition. Having two refrigerators was also very helpful. There were four parking places (2 in front and 2 in back) so only one of our families needed to park in the overflow area. One of the toilet stools became plugged during the week and a maintenance man came over promptly and fixed the problem. The outdoor gas grill was not very good and it was replaced by a nice new one two days before we left. We were very pleased with Moon Dance and were disappointed that it won't be available to rent the same week next year.
Family Reunion 2018
Rating:
1
5
5
Review Date: 07/14/2018
The house was perfect. With 3 sets of families, the bedrooms with baths worked out well. There was a 'master' bedroom attached to each 'kid' room for all 3 bathrooms. The screen porch worked out well for night time game playing and the golf cart was a must. We needed a fix for the grill and beach wagon the Beachwalk came to the rescue the day we called.
Moon dance house
Rating:
1
5
5
Review Date: 07/01/2018
Good location, liked having both front and back porch, right amount of space for our group.
Wonderful Large Sunfilled House
Rating:
1
5
5
Review Date: 10/10/2017
We had a great time. Had plenty of room. The house was nicely furnished and the rooms were sun filled and pleasant. We expecially enjoyed the outside porches and the golf cart rides. Since there were 16 of us three bathrooms was a bit of a challenge but all in all... we would rent this house again. Very nice indeed.
Great girls fall weekend
Rating:
1
5
5
Review Date: 10/03/2017
This house was great . It was very roomy and had lots of gathering areas inside and out. We were here with a bunch of women for a bachelorette weekend. Very modern and 2 refrigerators .
Book Club Weekend
Rating:
1
5
5
Review Date: 09/19/2017
This is the second time I have booked a weekend for the girls at Beachwalk. I LOVE BEACHWALK! The homes are always very well maintained the kitchens are stocked well and you can not beat the community and atmoshphere!
Family weekend
Rating:
1
5
5
Review Date: 09/06/2017
16 of spent 4 days in this amazing house. There wer so many nice amenities. Two refrigerators, a basement for the kids to run around and be noisy, the kitchen was stocked with everything you would need for a large family. Plus grilling utensils. They had extra blankets. The golf cart was the best. The pool was beautiful large and heated. The lake was fun with kayaks and the kids enjoyed the tennis court. The play ground was really great too. There was plenty of space for every generation. The people at check in were friendly and helpful. We will go back because everyone loved it!!!
Spacious Home
Rating:
1
4
5
Review Date: 08/28/2017
Moondance is a very spacious home with several bedrooms and lots of room for everyone. Adam the owner is very quick to respond to every question you have. The home is very close to the pool which my grand daughters loved. The home has everything you need for cooking and lots of seating for meals. The beds are a little hard for our comfort but some people prefer hard beds. We also thought it could use a little more upkeep but all and all we enjoyed our stay at Moondance. We also loved having the golf cart. Thank you Adam for a great stay at your home.
sun time is fun time
Rating:
1
5
5
Review Date: 07/23/2017
very nice vacation ,grandkids loved the pool and golf cart . lake Michigan is beautiful !
Family Fun Home
Rating:
1
5
5
Review Date: 07/17/2017
This home is lovely and very clean. It is located in the most center of the resort, near the pool and easy access to the beach. We had 16 family members and we were all comfortable.
family fun!
Rating:
1
5
5
Review Date: 07/11/2017
our extended family enjoyed every moment of our stay at MoonDance. Lots for everyone to do, and very relaxing for the adults!
Great Family Holiday!
Rating:
1
5
5
Review Date: 07/02/2017
We brought our children and grandchildren here to celebrate our 50th wedding anniversary with some of our extended family in the Michigan City area. The house was perfect, well layed out, in a great location for all the activities of the resort and my Chef son thought the kitchen was well stocked for his use! Everyone had a marvelous time and hated to leave!
We'll be back!
Rating:
1
5
5
Review Date: 06/30/2017
The house was perfect for our family of and we appreciated being able to book for 5 nights instead of 7. All was clean and in good shape, great location. We've booked for next year.
family fun
Rating:
1
5
5
Review Date: 06/09/2017
Everything was great our only complaint would be the inconsistent hours at the lil store, the golf cart had a low back right tire with other issues and i think a great plus would be a hutch type cabinet in the corner of the dining room to put all of our food so we had kitchen counter space. But all in all it was great.
Amazing!
Rating:
1
5
5
Review Date: 04/27/2017
The community and house were beautiful and we just had an overall amazing experience.
Last minute retreat
Rating:
1
5
5
Review Date: 04/21/2017
Awesome!! Everything was perfect.
Great Location
Rating:
1
4
5
Review Date: 10/09/2016
We had plenty of room for our group of 10. Loved the house, but could use a new couch. We loved the location and had a great weekend in Michigan City!

Manager Response: 11/11/2016
Response from Beachwalk Vacation Rentals
Thank you for the feedback! The Owners just purchased 3 new couches for the home. We hope you come back and enjoy another great weekend at Beachwalk Resort.
PERFECT
Rating:
1
5
5
Review Date: 08/30/2016
Everything was great. Awesome location, clean, spacious. Could not have picked a better place.
Beautiful Beachwalk Home
Rating:
1
5
5
Review Date: 07/25/2016
We loved the Moondance house! It was in a great location...close to the pool and close the beach. The golf cart was an added bonus. We had 9 children under the age of 13 and there was plenty for them to do in the area without ever leaving the beachwalk community. We would definitely consider coming back!
Wonderful safe family time
Rating:
1
5
5
Review Date: 06/19/2016
My family came in to Indiana from 4 states for a gathering(originally from the area). Beach walk community was pleasant ,quaint and close to everything. We felt safe and secure, kids played hard adults relaxed well and the price was good. Be aware that their is a $10 fee per person a $40 non refundable deposit but the area is beautiful. Kayaking, fishing, pools and lake access. We wanted to take the kids into Chicago but instead stayed at the house due to the charm and atmosphere.
Great vacation rental!
Rating:
1
5
5
Review Date: 05/25/2016
We had a great stay at this wonderful rental. This property is well stocked with anything you might need, very clean, and had lots of space for our group of 16. The location is convenient to the pool, pond and other amenities Beachwalk has to offer. Wish we could have stayed longer! The staff at Beachwalk was very helpful. Will definitely add this to our favorites when coming back to the area!
House at Beachwalk - Moondance
Rating:
1
5
5
Review Date: 04/06/2016
Wonderful and spacious home. Close to the beach. Several decks, porches and loads of light. Owners are the best! Accomodating and easy to work with. Your stay will be relaxing and fun.
Beautiful Space
Rating:
1
5
5
Review Date: 12/15/2015
The owner is so easy to work with - the home is beautiful - the location fantastic.
Retreat
Rating:
1
5
5
Review Date: 11/10/2015
We had a great stay! The weather was great for November and the house was clean comfortable and fun to be in!
Family get together
Rating:
1
4
5
Review Date: 10/20/2015
This was our 2nd time at this house in Beachwalk Resort. It had plenty of room for all of our family. It has a nice basement play area for the little ones. The playground was so much fun. We even got to do a little fishing, we will most likely go back again next year.
Great stay at Moondance
Rating:
1
5
5
Review Date: 09/24/2015
Family enjoyed the beach,tennis,and basketball. Didn't use the pool because it was so nice at the beach. House was great. The kids enjoyed playing in the basement. There were 15 of us and we had plenty of room. This was our 9th year at Beachwalk. I keep asking the grandkids if they want to go somewhere else and their answer is NO!!
Wonderful wedding weekend
Rating:
1
5
5
Review Date: 09/15/2015
My family had a wonderful stay at the Moondance beach house. The owners have done an amazing job. Very comfortable home.
Magnificent Moondance
Rating:
1
5
5
Review Date: 07/19/2015
We had a fabulous vacation at Moondance. The house was awesome. The living space was more than adequate for our large family. Even though no one could sleep in the basement, the space was used by the kids a lot. We had a couple of issues but they were resolved promptly. We are planning on coming back every other year. We may even look into buying a property, we love it up there that much.
Your request has been sent. We look forward to meeting all your vacation needs!
Availability
| | |
| --- | --- |
| Turn Day | Friday |
| Bedrooms | 6 |
| Baths | 3 |
| Sleeps | 16 |
| Location | Beachwalk Resort |
Beachwalk Vacation Rentals
202 Beachwalk Lane | Michigan City, IN 46360
ph: 800- 814-7501 | 219-879-7874