moondance-new-lower-off-season-rates-call-for-pricing
moondance-new-lower-off-season-rates-call-for-pricing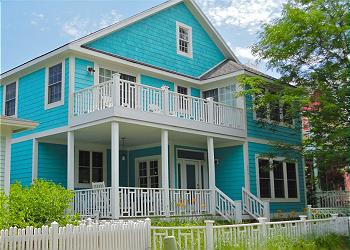 Moondance
https://www.beachwalkvacationrentals.com/rentals/properties/moondance-new-lower-off-season-rates-call-for-pricing/
Moondance | Michigan City Vacation Rental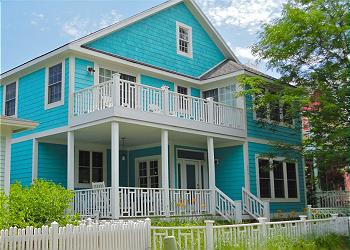 | | |
| --- | --- |
| Turn Day | Friday |
| Bedrooms | 6 |
| Baths | 3 |
| Sleeps | 16 |
| Location | Beachwalk Resort, IN |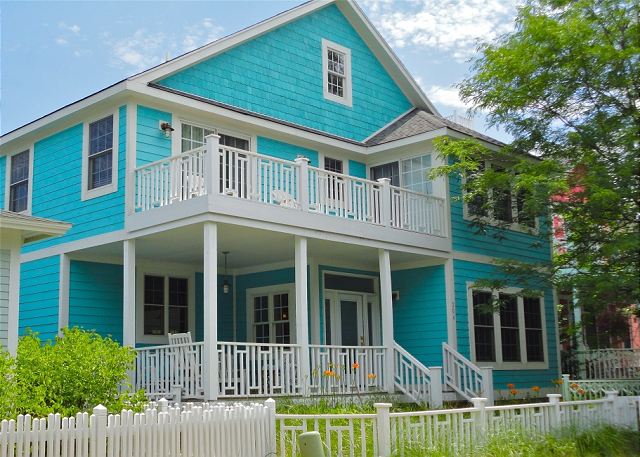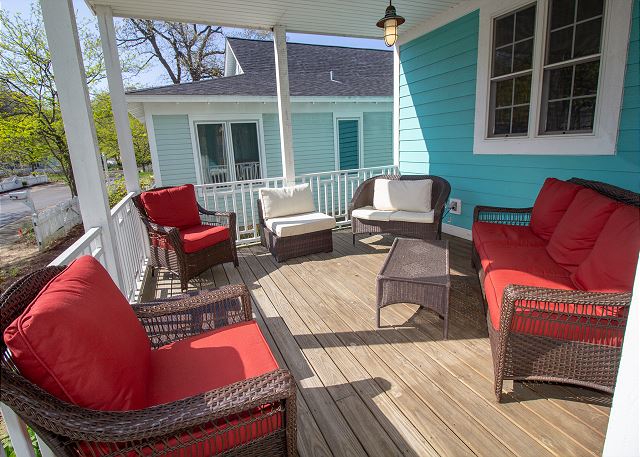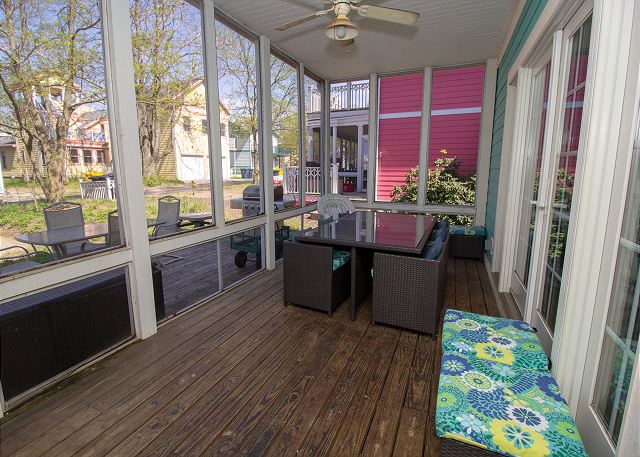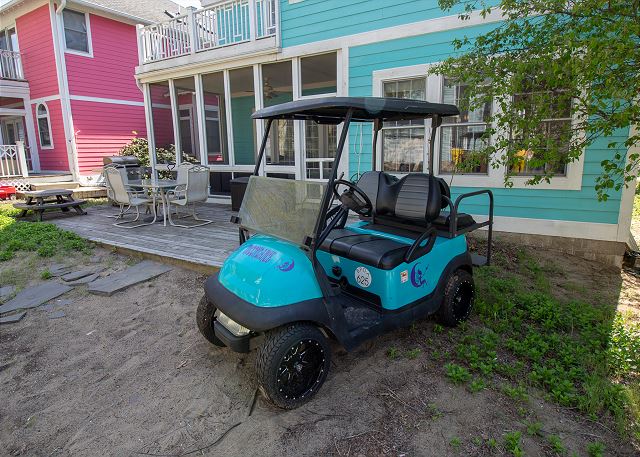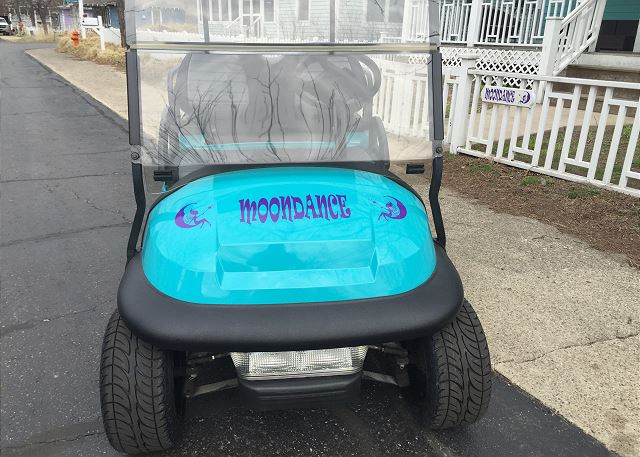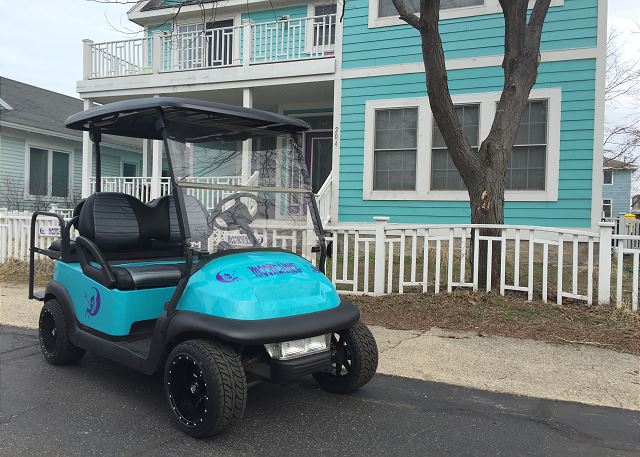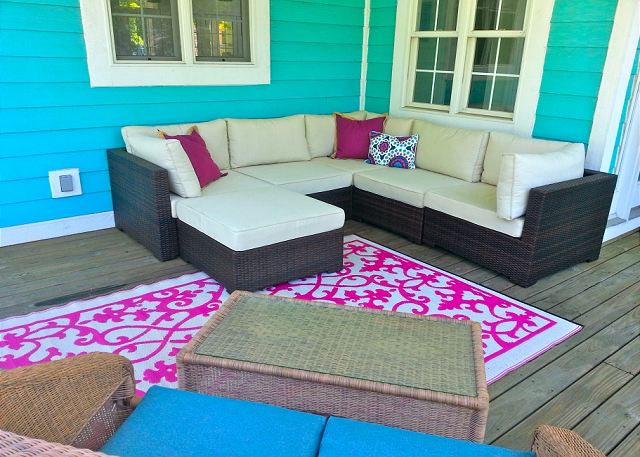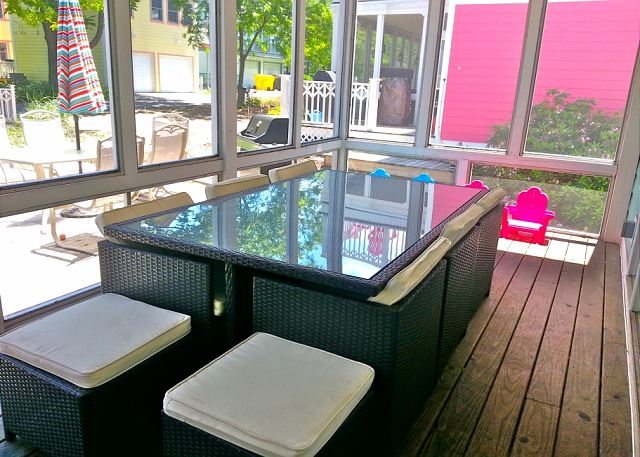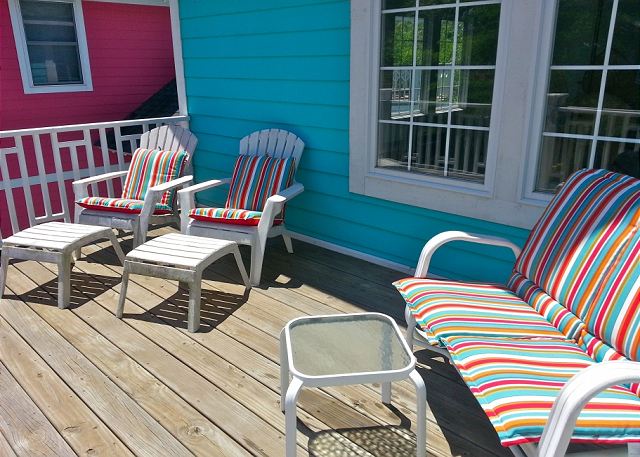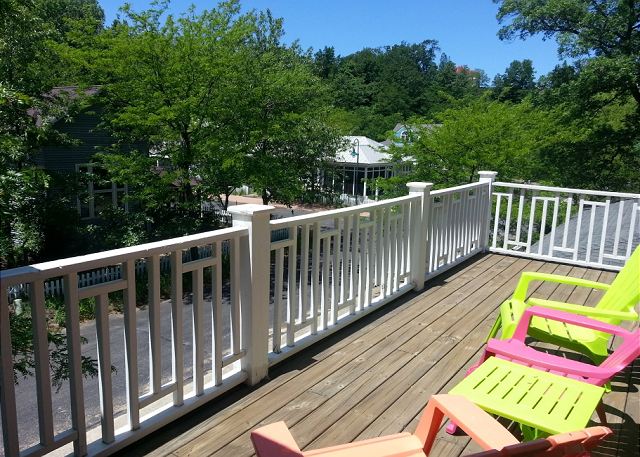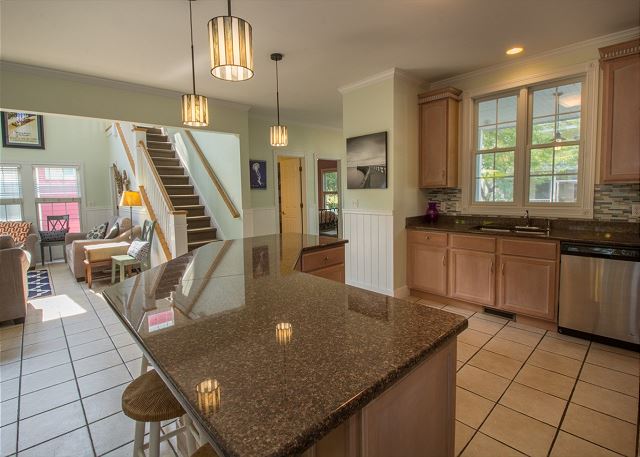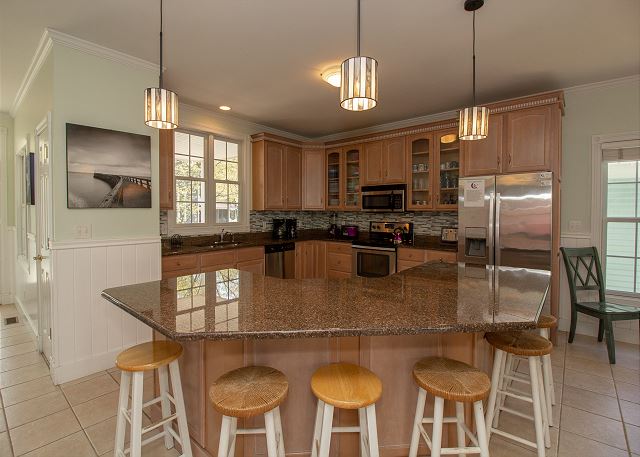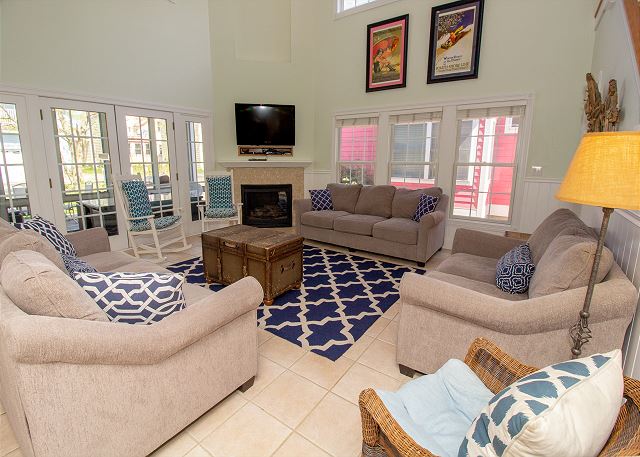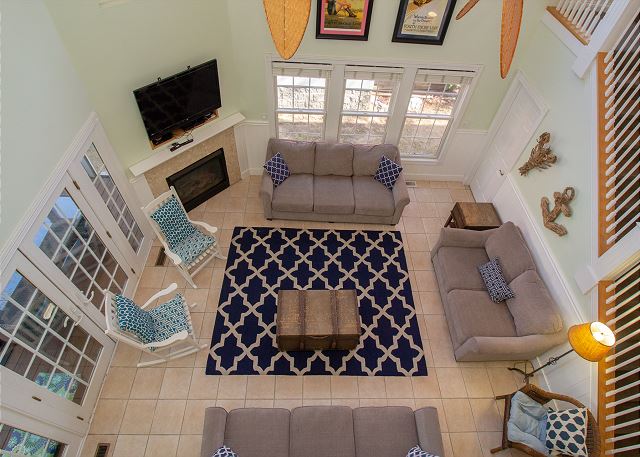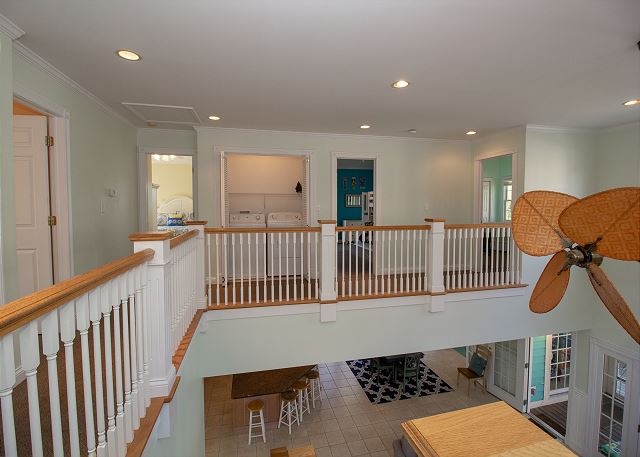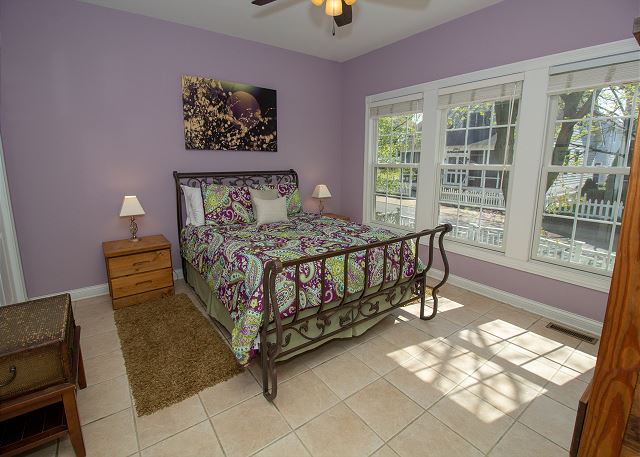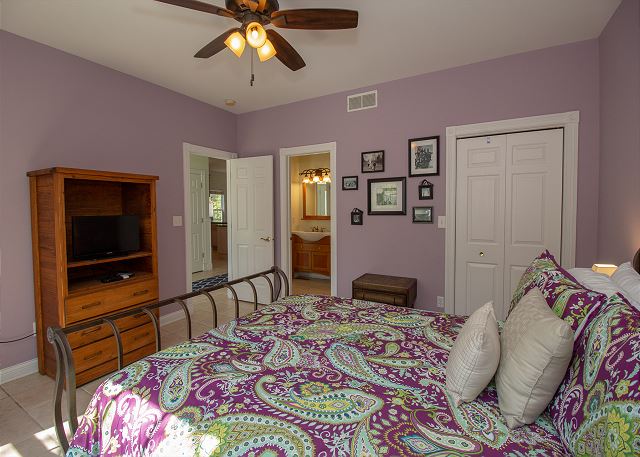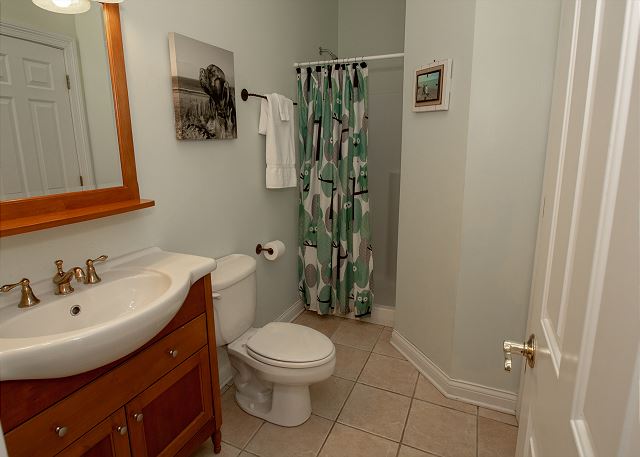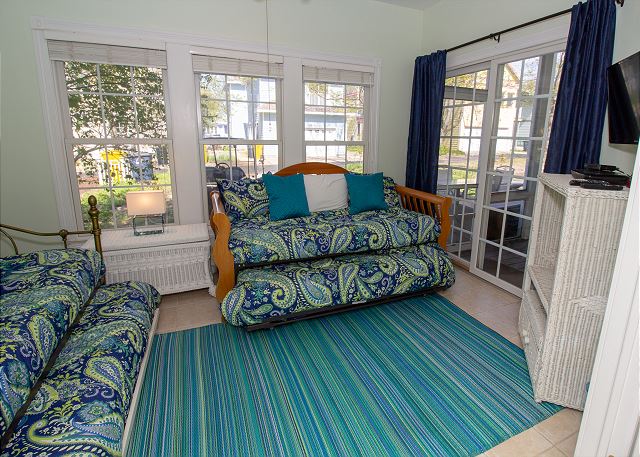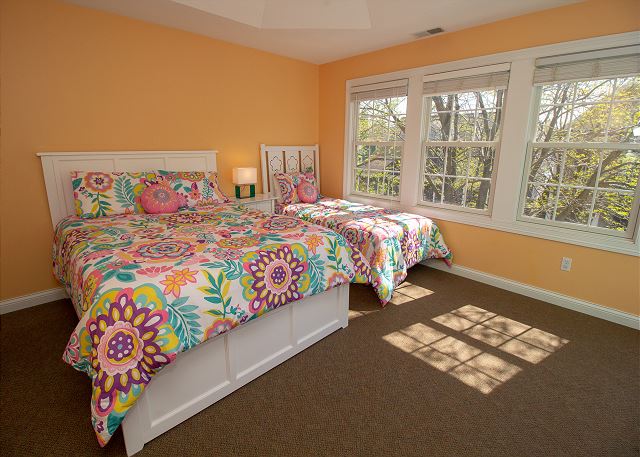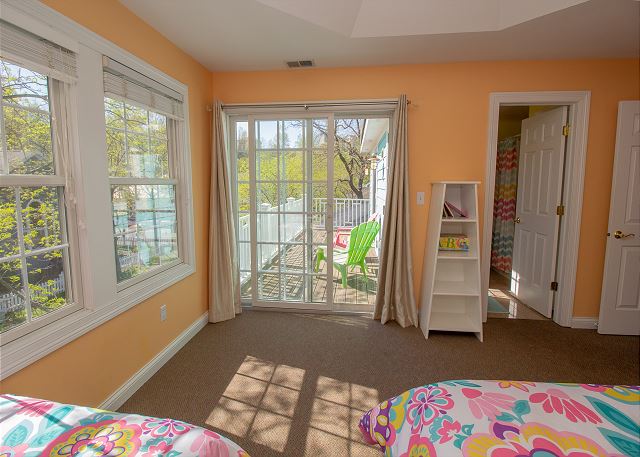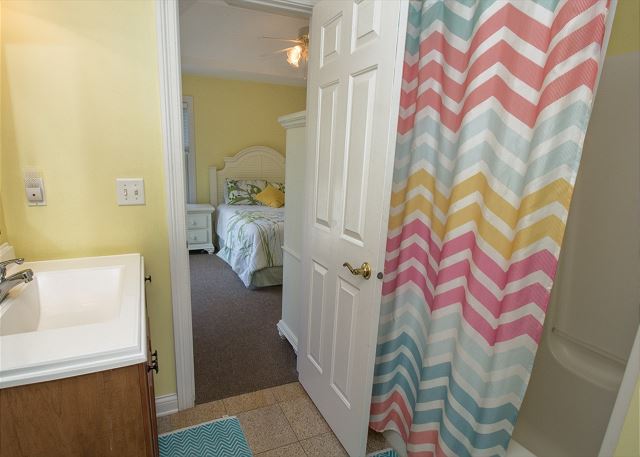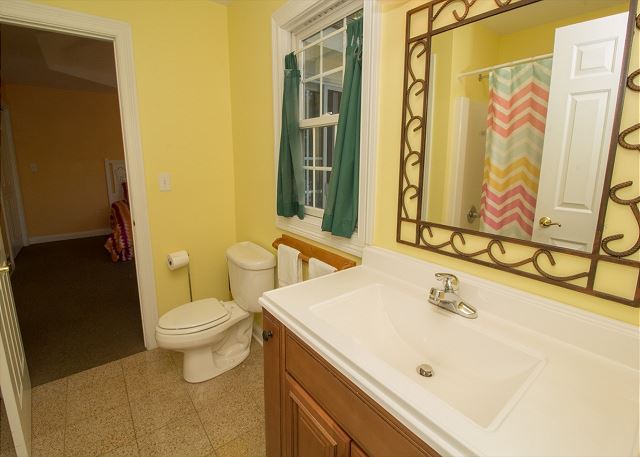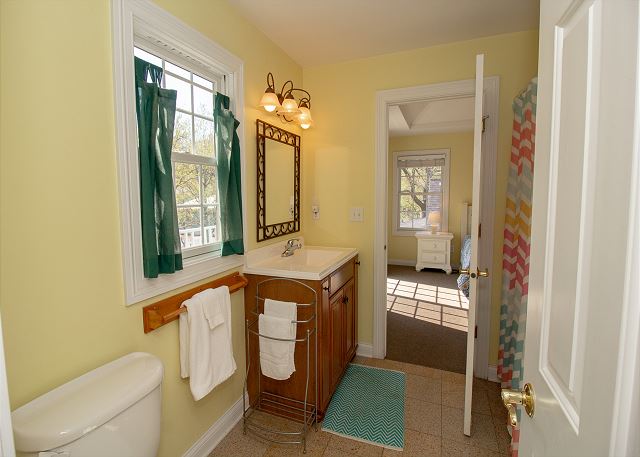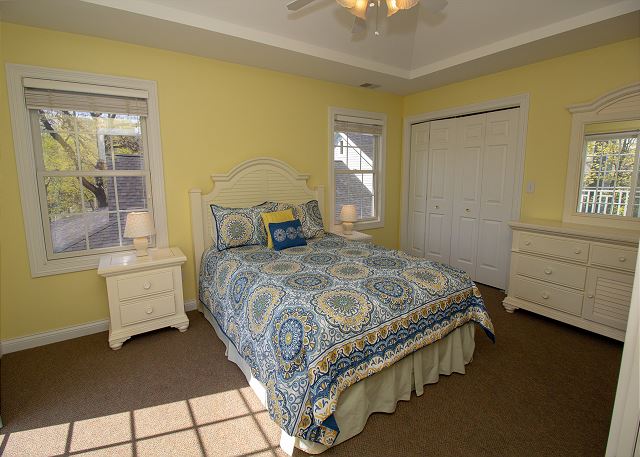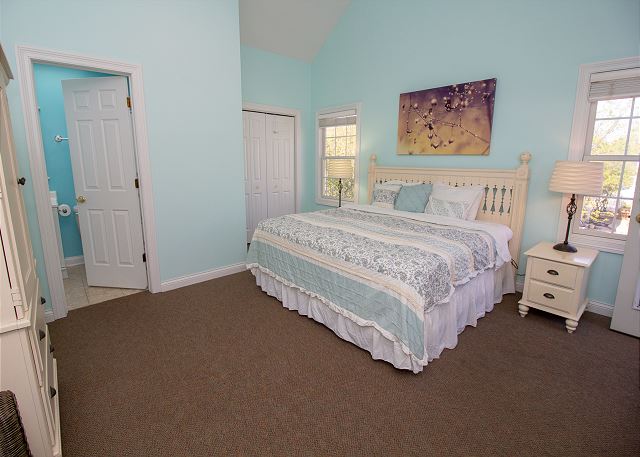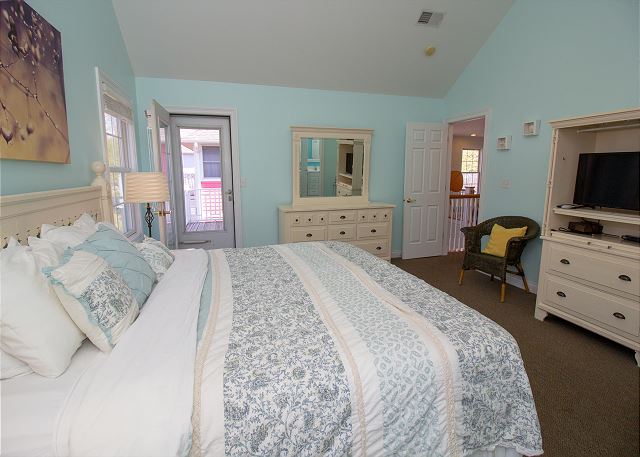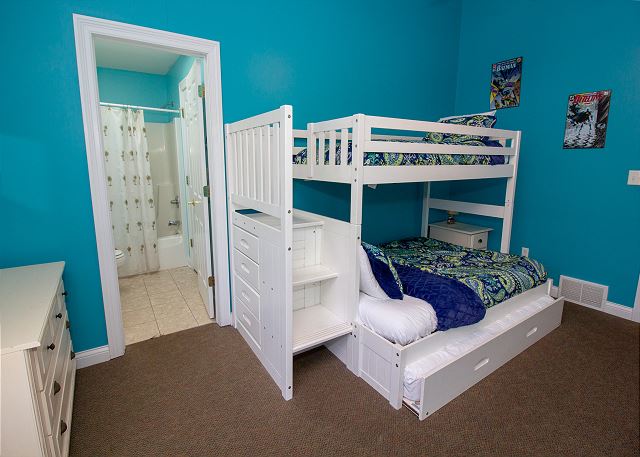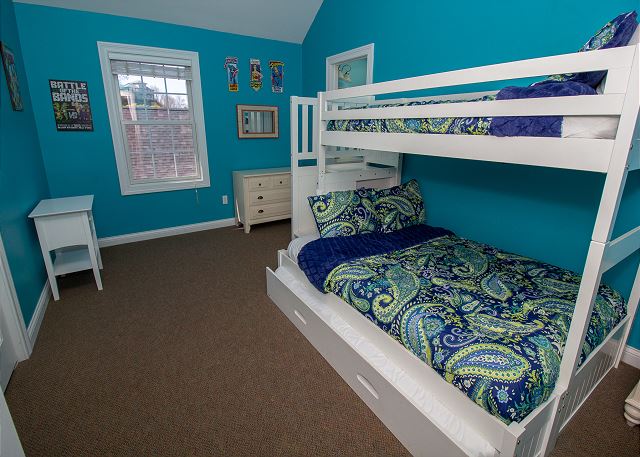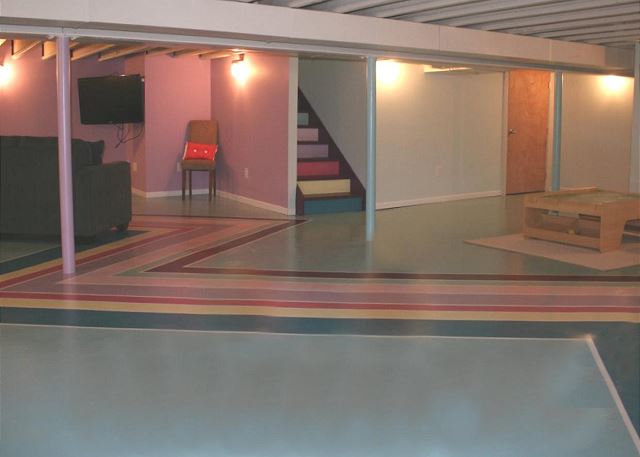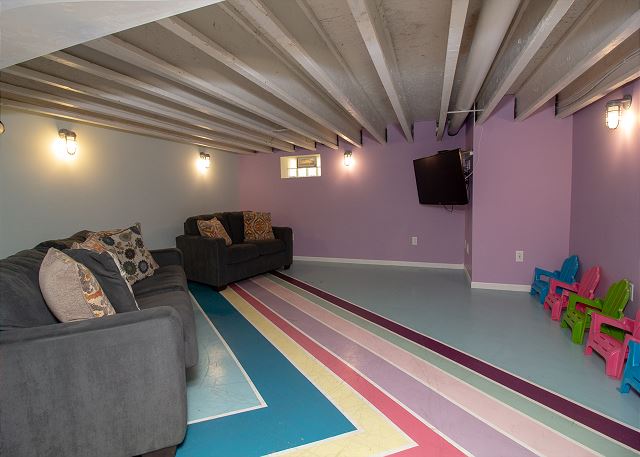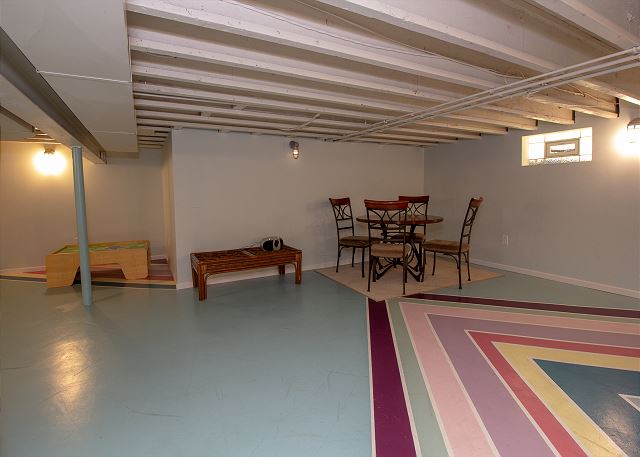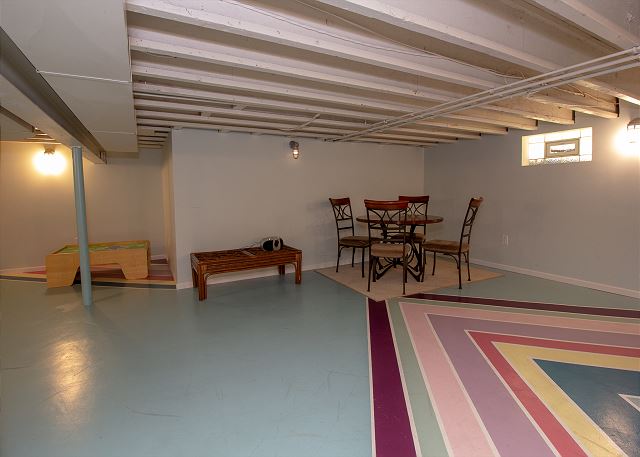 The Queen Bee, along with its included coach house, Buzz Inn, are not to be missed. This massive property is one of Beachwalk's largest and is year after year its most popular rental. It's not hard to see why, with seven bedrooms and eight bathrooms spread across six separate floors of living, porches and balconies off nearly every room (8 total porches/balconies), a large enclosed outdoor shower with hot water, gorgeous tile-work and high end finishes throughout, and six flat screen TV's, Queen Bee is the family friendly beach house of your dreams.



Main Floor:



Enter the home through the front screen porch into a massive great room complete with fireplace and a custom made fifteen foot farmhouse table that easily seats 18 or more. The great room is open to a gourmet chef's kitchen, island with bar stools, and a separate seating area with flat screen TV. The main floor also has a massive king master suite with its own private porch, TV, and giant master bath. There is a separate half bath with laundry also on the main floor.



Second Floor:



Take the stairs to the second floor where yet another king master suite with private porch, large bathroom with jacuzzi tub, and TV awaits. The second floor also has a queen with a crib and en suite bath with its own large private porch, a bunk room that sleeps six, and yet another full bath.



Third Floor:



Up the stairs to the third floor is a fabulous private top floor bedroom that sleeps two and has sun decks off of either side.



Ground Floor:



That's not all! In our amazing family friendly ground level, you will find an enormous living room/rec room with room for all to gather with a fifty inch TV, pool, kitchenette, full bath, and seating for the masses. The ground level also includes a phenomenal brand new large bedroom with custom built-in twin bunk beds soaring over two built-in queen beds. All four beds have their own built-in reading lamps and USB charging ports for your gadgets. This bedroom can easily accommodate a family, or can comfortably sleep adults who want a queen bed. A truly unique and amazing space.



Buzz Inn:



The Queen Bee by itself sleeps 20+ more than comfortably. And the included two-story coach house, Buzz Inn, sleeps four more. Buzz has another 1,200 square feet of beautifully finished private living space with a huge second floor master with jacuzzi tub, private fireplace, and private deck. And the main floor of Buzz includes its own living room and TV with a pull-out couch, a full kitchen with granite counters and stainless appliances, and yet another bathroom with laundry. Wow.



Exterior:



That's just the inside of these beautiful houses--but you came here for a beach vacation, so don't forget the outdoor living. In addition to all of the decks and porches, the Queen Bee also includes two gas grills, two picnic tables for gathering the family outside in the back yard dining patio, and a separate fire-pit area. The Queen Bee and Buzz Inn also have their own custom painted golf cart with rear seats that comes included with each rental.



Beachwalk:



And, of course, you will be able to enjoy all the amenities of the award winning Beachwalk Resort community, including interior Lake Kai with a sandy beach, fishing pier, free kayak and paddle board rental, and frog-catching, a heated community pool and kid pool, a custom playground and park, hiking trails through the dunes, tennis, basketball, and beach volleyball courts, and, of course, a private entrance to one of Lake Michigan's most beautiful stretches of sandy beach. If you are planning a big family vacation, or a get-together with friends or colleagues, you would be making a mistake by passing up an opportunity to rent Queen Bee and Buzz Inn.



Peak Season (June-August) Friday-Friday rentals only.

Prom parties accepted with prior approval and based on the following conditions: Price increase of $595, call for additional requirements,
| | Nightly | Weekly |
| --- | --- | --- |
| September 16 - November 25, 2019 | $495 | $2,400 |
| November 26 - November 30, 2019 | $500 | - |
| December 01 - December 20, 2019 | $495 | $2,400 |
| December 21 - December 26, 2019 | $500 | - |
| December 27 - January 01, 2020 | $549 | - |
| January 02 - May 21, 2020 | $495 | $2,400 |
| May 22 - May 25, 2020 | $595 | - |
| May 26 - June 18, 2020 | $495 | $3,465 |
| June 19 - August 13, 2020 | - | $4,494 |
| August 14 - August 20, 2020 | - | $3,500 |
| September 04 - September 07, 2020 | $595 | - |
| September 27 - November 24, 2020 | $495 | $2,400 |
*There is a 7-night stay minimum night stay requirement during the peak season. Low and mid-seasons may be adjusted to reflect a 2 or more minimum night stay requirement. Please contact us with any questions by calling (800) 814-7501 or email info@beachwalkresort.com.
Minimum Nights
Start Date
End Date
Minimum Nights
09/16/2019
11/25/2019
2
11/26/2019
11/30/2019
3
12/01/2019
12/20/2019
2
12/21/2019
12/26/2019
3
12/27/2019
01/01/2020
2
01/02/2020
05/21/2020
2
05/22/2020
05/25/2020
3
05/26/2020
06/18/2020
2
06/19/2020
08/13/2020
7
08/14/2020
08/20/2020
7
09/04/2020
09/07/2020
3
09/27/2020
11/24/2020
2
Heated Community Pool (seasonal)
Thank you for entering your review. The review will become available to the system shortly.
34
34
Overall Rating:
4.8824
4.8824
Moondance Rental
Rating:
1
5
5
Review Date: 10/01/2019
Property description was accurate. Home was in good shape. Lots of furnishings in kitchen made things easy. Neighborhood was super cute, but packed tightly. (narrow streets, homes very close together). Management was easy to deal with, fast, courteous. Golf cart was so so fun to have! Negatives: floor was dirty so sock bottoms were filthy, neighbors next door had loud party that kept us up, tow truck in middle of night woke us up, car alarms going off all night. I know that's not the house fault, but I wish I would have known there are so many rentals packed into one area, and noise would have been an issue.
Moondance in August
Rating:
1
4
5
Review Date: 09/14/2019
This is our fifth year renting in Beachwalk and our second year renting Moondance. We love the location, access to the golf cart, and now a firepit to enjoy. We did feel the carpets/area rugs could use a cleaning. We are happy to be booked for Summer 2020.
Family gathering
Rating:
1
5
5
Review Date: 09/10/2019
We love this place. There is room for all 16 of us and the open concept is perfect. We can all eat together. The kids love the golf cart and being so close to the beach, pool park is great. The checkin staff are very friendly and helpful. Having four porches is nice for spreading out.
Wonderful!!!
Rating:
1
5
5
Review Date: 08/29/2019
Our group of eleven friends had a delightful stay in this comfortable and large home. It was perfect, with plenty of seating, a huge well equipped kitchen open to the living area, first floor sleeping for three who need to avoid stairs, lovely front and back porches large enough for all of us, ample bathrooms, and comfy beds.
Awesome rental house
Rating:
1
5
5
Review Date: 07/07/2019
The house was clean and beautifully decorated. Had absolutely everything we needed. Location was perfect. Close enough to everything but also very quiet. We will definitely stay here again with our family and would recommend it to everyone.
Review
Rating:
1
4
5
Review Date: 06/14/2019
The house has good space, only issue was the frig door water dispenser didn't work properly - water came out in tiny stream.
Moondance - Girls Weekend
Rating:
1
4
5
Review Date: 06/05/2019
Overall our stay at Moondance was amazing and we had a very nice time. However, we did have some issues I wanted to note so that the next guests who stay don't experience the same issues. For the first two days of our stay the AC did not work so it got up to 78 degrees and was pretty uncomfortable while sleeping. In addition, the one fridge would not shut all of the way so we had to move all food to the second fridge which was an inconvenience but I was happy we noticed it otherwise all of our food would have spoiled. This property could also use more cleaning products, we had to call for dishwasher detergent and garbage bags. All of this aside the house had a great floor plan, was in a great location and we really enjoyed all of the amenities that Beachwalk Vacation Rentals has to offer.
Ladies getaway weekend
Rating:
1
5
5
Review Date: 05/16/2019
Home was spacious with plenty of beds. Loved the large kitchen and eating area which offered ample space for socializing and ga;mes. The management company was very helpful with all requests. For the number of beds and rooms, the home could use another 1/2 bath downstairs but overall it was perfect.
Scrapbooking At Beachwalk
Rating:
1
5
5
Review Date: 04/17/2019
12 of us rented this property for scrapbooking for the weekend. When we arrived the tables and chairs were not set up so I called the office and within minutes the crew was there setting up tables and moving furniture. The kitchen is spacious, the rooms are beautiful and there are a lot of bathrooms. The only issue was not having a powder room on the main floor in addition to the one attached to the bedroom on that floor. We have been coming to Beachwalk for over a decade and have always been happy with the houses, office staff and maintenance crew. Would highly recommend staying here.
Ladies group Great Time
Rating:
1
5
5
Review Date: 03/18/2019
We had a great time at our annual sleepover/shopping trip with our church ladies group.

We had 12 stay with plenty of extra room. We loved the huge kitchen, dining room and living room. Everything was very nice and the kitchen was especially well stocked with anything we needed. The information left by the owners was great.

Our only ding would be the beds. Everyone woke up the first morning complaining the beds were hard. I slept on a trundle, which was very soft, but they were apparently the only soft beds. I think there are 3 on the property. However, they still want to book this property next year and deal with a sore back for a couple of days because the rest of the house was so nice.

We visited during the off season. It looked like it could use a nice spring cleaning, but nothing gross or offensive. Just off-season cobwebs and dirt.
Moondance is the best for ladies weekend!
Rating:
1
5
5
Review Date: 02/26/2019
Moondance is the perfect place for a ladies weekend!
Check-in was quick and easy for our group of 11 women. Each one of us raved how well appointed and comfortable this home is. The open-concept layout of the kitchen, dining and living rooms was perfect for everyone to enjoy each other's company and conversation. Bedrooms and bathrooms were large, clean and comfortable - with adjoining patios that looked incredible to enjoy a cup of coffee in the morning or glass of wine later in the day/night (although it was too cold on our weekend). We shopped in the afternoon and took Ubers to dinner at night (Ubers were easily accessible). We loved every minute and truly hated to leave! Thanks Beachwalk!
Beautiful home!
Rating:
1
5
5
Review Date: 01/29/2019
Great place to scrapbook! Plenty of room to relax and hangout with friends and get some scrapbooking done too.
Great place for entire family
Rating:
1
5
5
Review Date: 11/29/2018
We loved Moondance! We had 12 people 4 children and 4 couples and had plenty of space. There were attention to details that were greatly appreciated like large towels well stocked kitchen which was perfect for our thanksgiving dinner. The open concept was wonderful as we all had room to cook, talk and be together Ereis a large amount of lovely, natural light. The management company was friendly and attended to any need we had (fireplace was a little tricky but easy after being shown. They actually checked in the day before thanksgiving to make sure we had the emergency number as the office was closed on Thursday. I truly loved this place. This was our third time staying in Beachwalk and by far the best not only for its layout but the thoutful attention to ensuring we had everything needed.
Wonderful fall week at the lake.
Rating:
1
5
5
Review Date: 11/14/2018

Group of retired friends recently spent a wonderful week at Moondance. Comfortable beds, great open area to relax, lots of TVs, well equipped kitchen, and easy access to shopping and other entertainment options, The owner was quick to respond and the management team exceeded expectations.
Great stsy
Rating:
1
5
5
Review Date: 09/11/2018
Very clean and spacious! Had all the amenities one would need.
Family of 16
Rating:
1
5
5
Review Date: 09/05/2018
This is our 2nd year to stay here. We love how Moondance has lots of space, four decks, plenty of bedrooms and we can all eat together in the large dining room and bar area. It is decorated to look beachey which is fun and it has lots of items in the kitchen for cooking. There are two frigs which we really need. It is close to the pool, yet on a quiet street away from heavier traffic. It is an easy walk to Lake Michigan. It has its own golf cart which is such a nice bonus but the golf cart wouldn't charge so management loaned us theirs which was so kind. The air conditioner was set at 65 and management tried to adjust it but said they would tell the owners. We were glad they had extra blankets in the closets! One thing we would suggest is more kayaks and paddle boards. It is a lovely lake and if there were a few more kayaks, more people could enjoy it at one time. We were able to check in a little early and leave a little later and that made it so much easier and allowed us to enjoy our time at Beachwalk that much more. The office staff are friendly and very helpful. It is such a safe environment for families. We are booked for another year.
Family Vacation 2018
Rating:
1
5
5
Review Date: 08/07/2018
This is our 4th family vacation at Beachwalk, but our first stay at Moondance. We were so pleased with the large bright open living area, location to the pool and beach,and we loved sitting out on the front porch each evening. The golf cart was a big plus for us. I only wished there were a couple beach chairs to take with us to the beach. We have booked Moondance for our 2019 family vacation!
Welcoming vacation home in the heart of Beachwalk !
Rating:
1
5
5
Review Date: 07/29/2018
We stayed in Moondance as part of a family reunion that took place in the resort. The property was spacious and well-maintained. The home had 6 bedrooms with plenty of accommodations for both adult couples and children. The open concept was a real plus for socializing as we prepared meals etc. The home offers numerous outdoor sitting spaces but we particularly liked the first floor front porch. Our rental included a dune buggy that really added to the experience. Our weather was so-so at the start of the week so we were grateful for activities in the Michigan city area. The destination offers much to do both within the resort and offsite and we enjoyed the family feel.
Great Moon Dance Vacation Week
Rating:
1
5
5
Review Date: 07/15/2018
We have stayed at five different houses for our yearly family vacation week at Beachwalk. As one of our family uses a wheel chair, it is imperative that we have a first floor bedroom with bathroom that is handicap accessible and a total of five bedrooms for our extended family members. Moon Dance met these requirements well. The kitchen was well equipped and in good condition. Having two refrigerators was also very helpful. There were four parking places (2 in front and 2 in back) so only one of our families needed to park in the overflow area. One of the toilet stools became plugged during the week and a maintenance man came over promptly and fixed the problem. The outdoor gas grill was not very good and it was replaced by a nice new one two days before we left. We were very pleased with Moon Dance and were disappointed that it won't be available to rent the same week next year.
Family Reunion 2018
Rating:
1
5
5
Review Date: 07/14/2018
The house was perfect. With 3 sets of families, the bedrooms with baths worked out well. There was a 'master' bedroom attached to each 'kid' room for all 3 bathrooms. The screen porch worked out well for night time game playing and the golf cart was a must. We needed a fix for the grill and beach wagon the Beachwalk came to the rescue the day we called.
Moon dance house
Rating:
1
5
5
Review Date: 07/01/2018
Good location, liked having both front and back porch, right amount of space for our group.
Wonderful Large Sunfilled House
Rating:
1
5
5
Review Date: 10/10/2017
We had a great time. Had plenty of room. The house was nicely furnished and the rooms were sun filled and pleasant. We expecially enjoyed the outside porches and the golf cart rides. Since there were 16 of us three bathrooms was a bit of a challenge but all in all... we would rent this house again. Very nice indeed.
Great girls fall weekend
Rating:
1
5
5
Review Date: 10/03/2017
This house was great . It was very roomy and had lots of gathering areas inside and out. We were here with a bunch of women for a bachelorette weekend. Very modern and 2 refrigerators .
Book Club Weekend
Rating:
1
5
5
Review Date: 09/19/2017
This is the second time I have booked a weekend for the girls at Beachwalk. I LOVE BEACHWALK! The homes are always very well maintained the kitchens are stocked well and you can not beat the community and atmoshphere!
Family weekend
Rating:
1
5
5
Review Date: 09/06/2017
16 of spent 4 days in this amazing house. There wer so many nice amenities. Two refrigerators, a basement for the kids to run around and be noisy, the kitchen was stocked with everything you would need for a large family. Plus grilling utensils. They had extra blankets. The golf cart was the best. The pool was beautiful large and heated. The lake was fun with kayaks and the kids enjoyed the tennis court. The play ground was really great too. There was plenty of space for every generation. The people at check in were friendly and helpful. We will go back because everyone loved it!!!
Spacious Home
Rating:
1
4
5
Review Date: 08/28/2017
Moondance is a very spacious home with several bedrooms and lots of room for everyone. Adam the owner is very quick to respond to every question you have. The home is very close to the pool which my grand daughters loved. The home has everything you need for cooking and lots of seating for meals. The beds are a little hard for our comfort but some people prefer hard beds. We also thought it could use a little more upkeep but all and all we enjoyed our stay at Moondance. We also loved having the golf cart. Thank you Adam for a great stay at your home.
sun time is fun time
Rating:
1
5
5
Review Date: 07/23/2017
very nice vacation ,grandkids loved the pool and golf cart . lake Michigan is beautiful !
Family Fun Home
Rating:
1
5
5
Review Date: 07/17/2017
This home is lovely and very clean. It is located in the most center of the resort, near the pool and easy access to the beach. We had 16 family members and we were all comfortable.
family fun!
Rating:
1
5
5
Review Date: 07/11/2017
our extended family enjoyed every moment of our stay at MoonDance. Lots for everyone to do, and very relaxing for the adults!
Great Family Holiday!
Rating:
1
5
5
Review Date: 07/02/2017
We brought our children and grandchildren here to celebrate our 50th wedding anniversary with some of our extended family in the Michigan City area. The house was perfect, well layed out, in a great location for all the activities of the resort and my Chef son thought the kitchen was well stocked for his use! Everyone had a marvelous time and hated to leave!
We'll be back!
Rating:
1
5
5
Review Date: 06/30/2017
The house was perfect for our family of and we appreciated being able to book for 5 nights instead of 7. All was clean and in good shape, great location. We've booked for next year.
family fun
Rating:
1
5
5
Review Date: 06/09/2017
Everything was great our only complaint would be the inconsistent hours at the lil store, the golf cart had a low back right tire with other issues and i think a great plus would be a hutch type cabinet in the corner of the dining room to put all of our food so we had kitchen counter space. But all in all it was great.
Amazing!
Rating:
1
5
5
Review Date: 04/27/2017
The community and house were beautiful and we just had an overall amazing experience.
Last minute retreat
Rating:
1
5
5
Review Date: 04/21/2017
Awesome!! Everything was perfect.
Your request has been sent. We look forward to meeting all your vacation needs!
Availability
| | |
| --- | --- |
| Turn Day | Friday |
| Bedrooms | 6 |
| Baths | 3 |
| Sleeps | 16 |
| Location | Beachwalk Resort, IN |
Beachwalk Vacation Rentals
202 Beachwalk Lane | Michigan City, IN 46360
ph: 800- 814-7501 | 219-879-7874