second-wind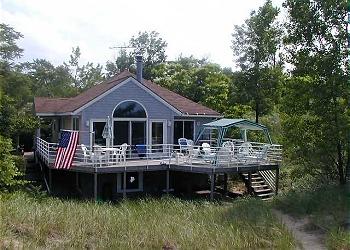 Second Wind
https://www.beachwalkvacationrentals.com/rentals/properties/second-wind/
Second Wind | Michigan City Vacation Rental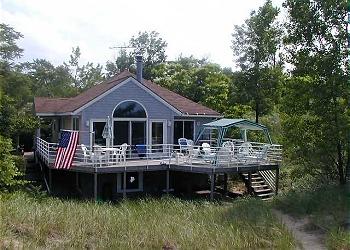 | | |
| --- | --- |
| Turn Day | Any |
| Bedrooms | 3 |
| Baths | 1.5 |
| Sleeps | 8 |
| Location | location |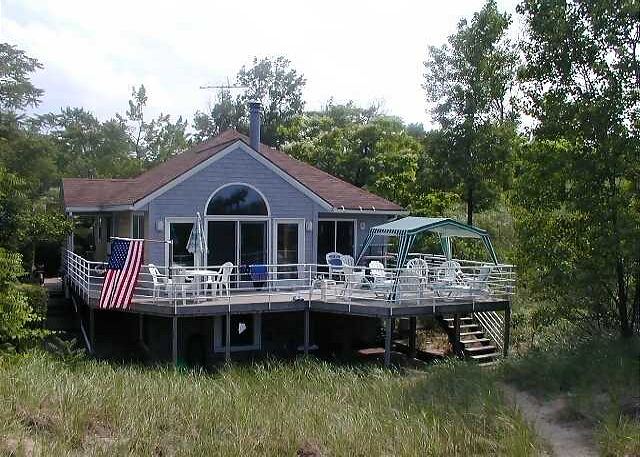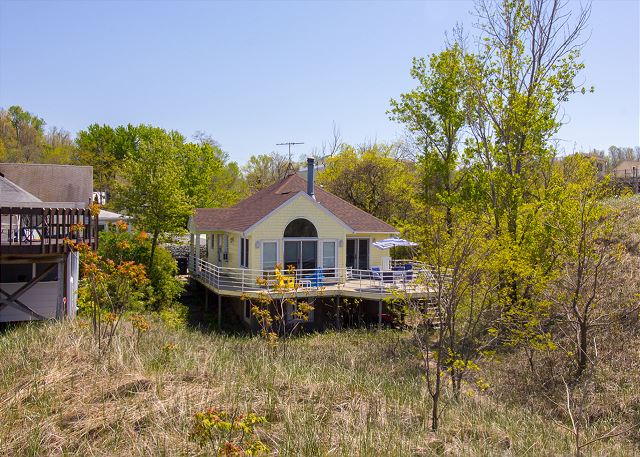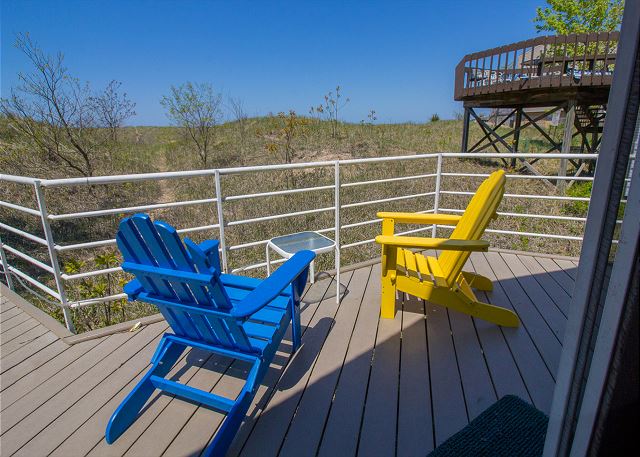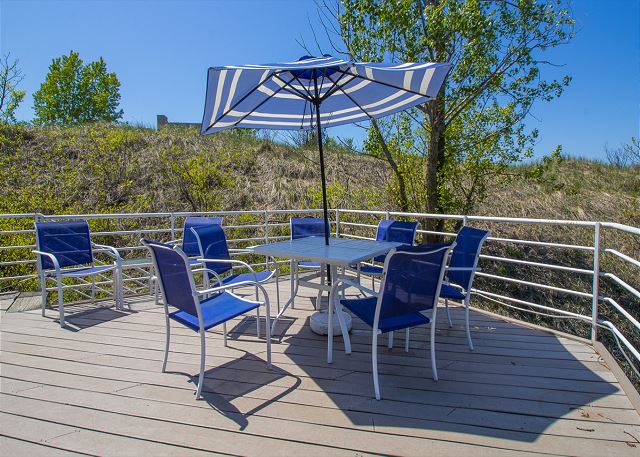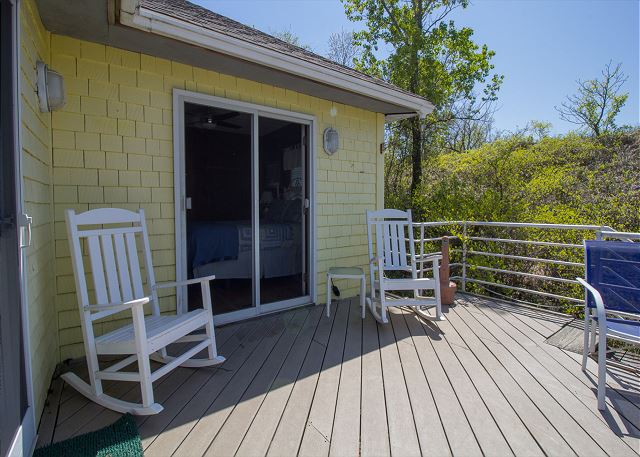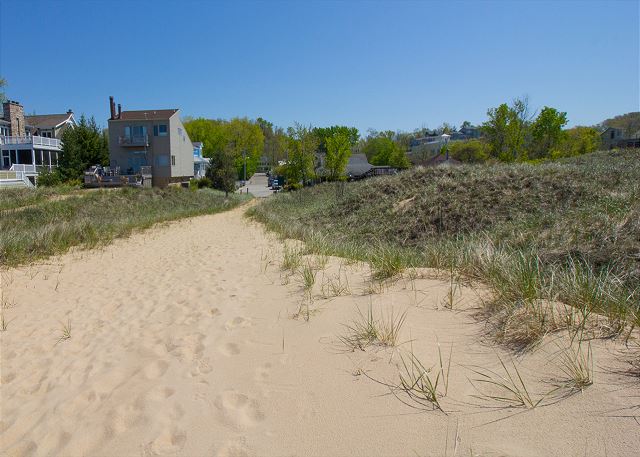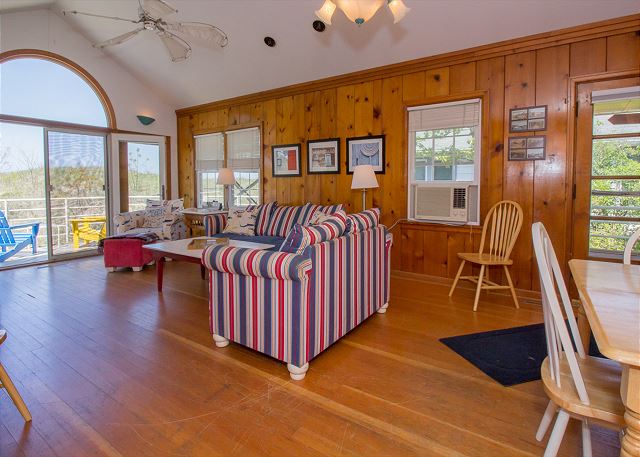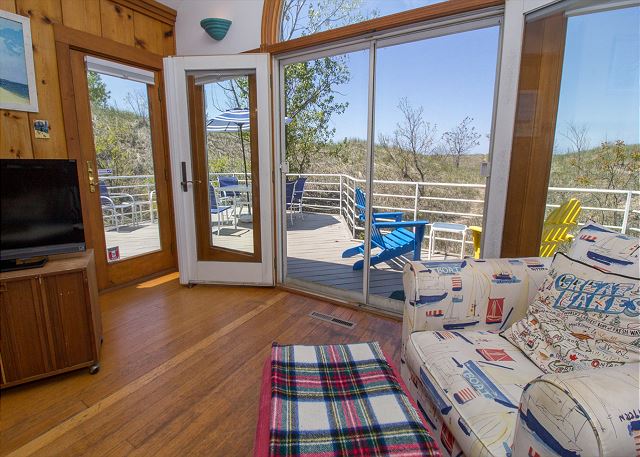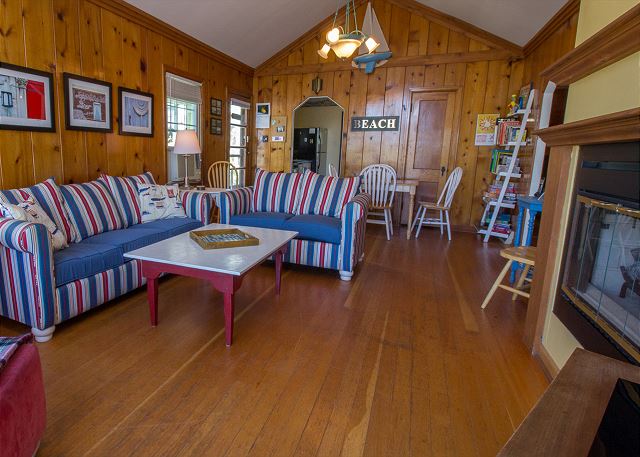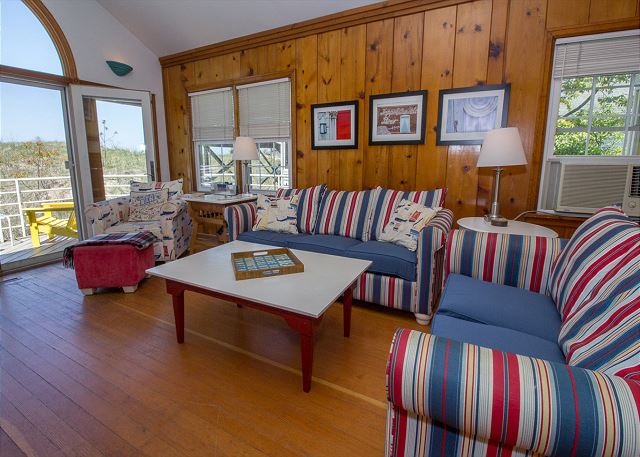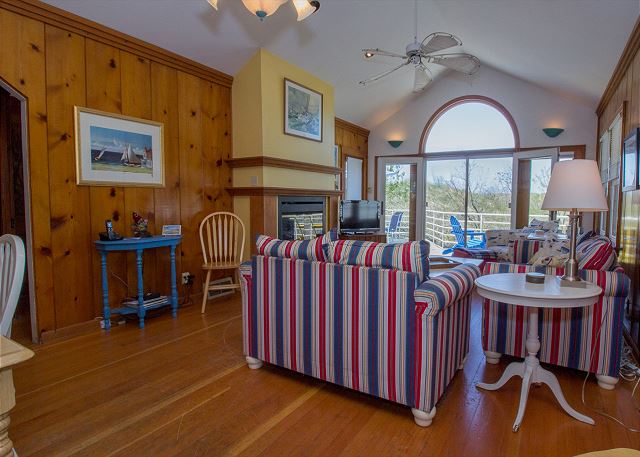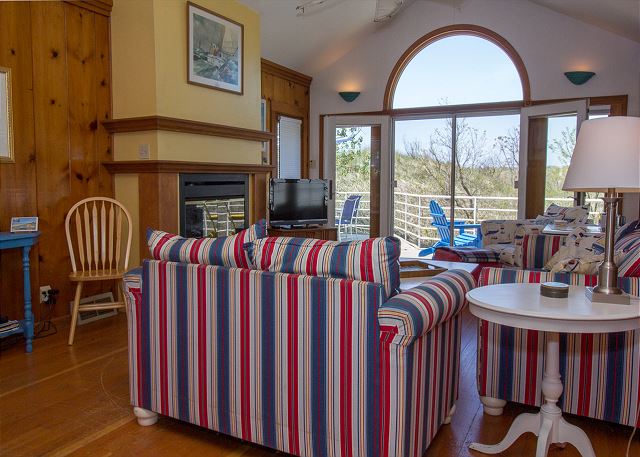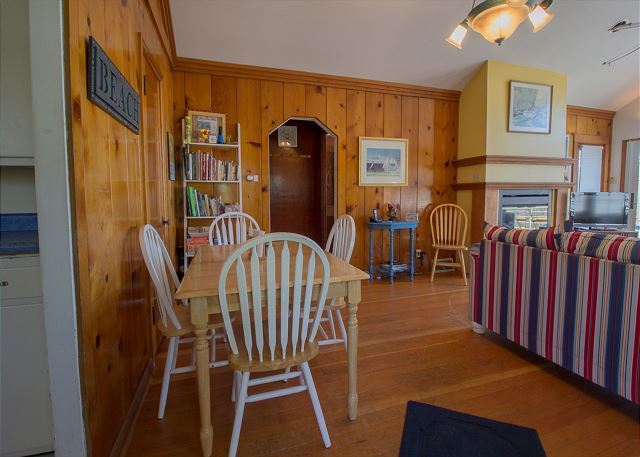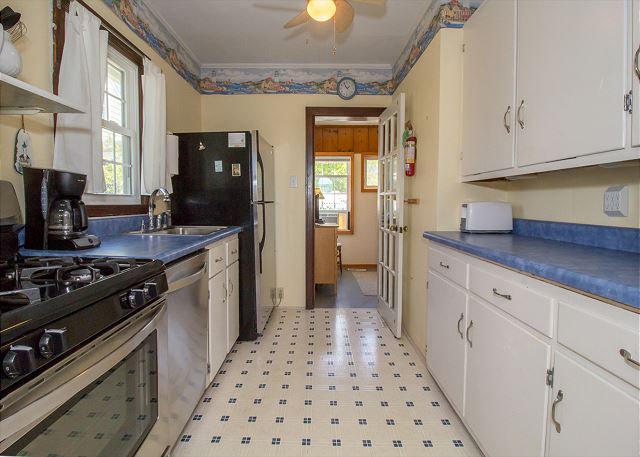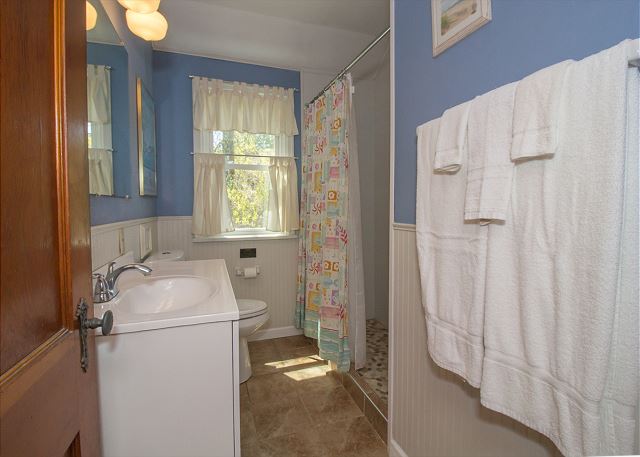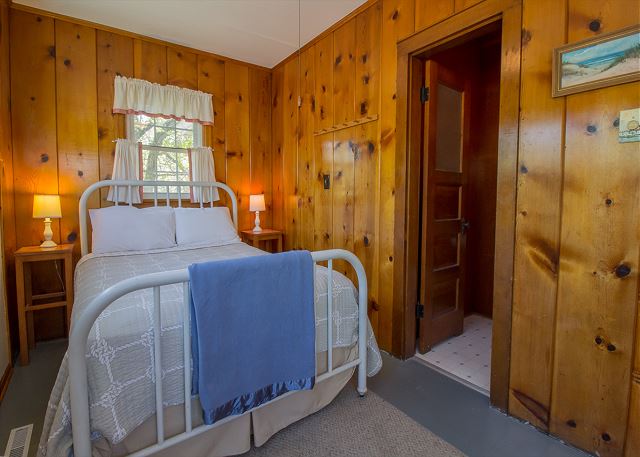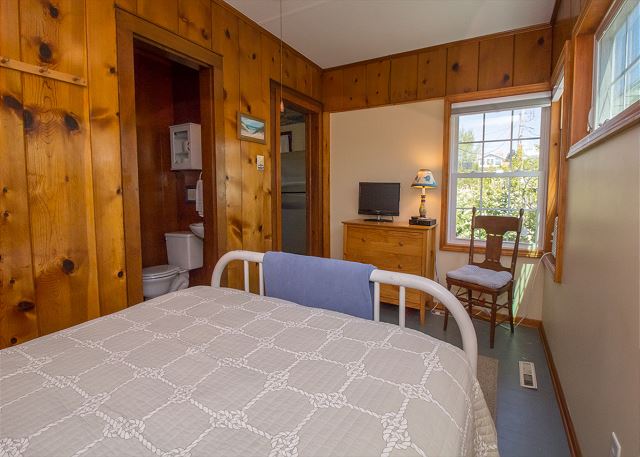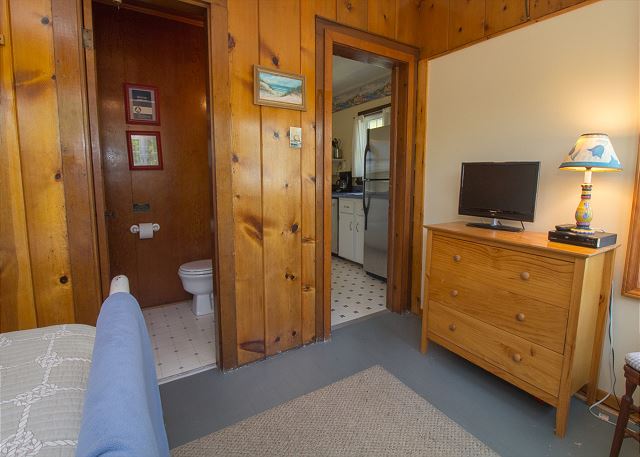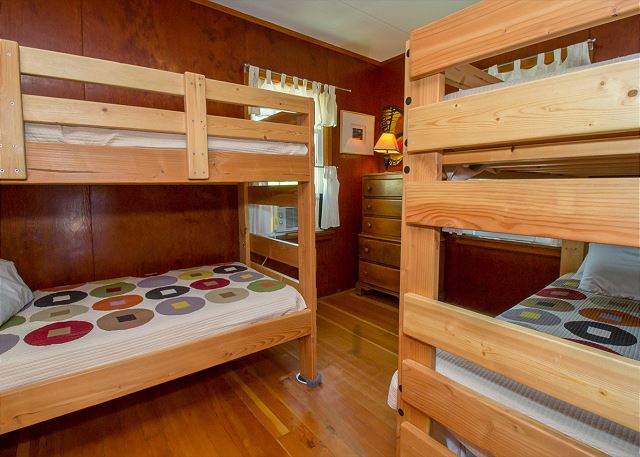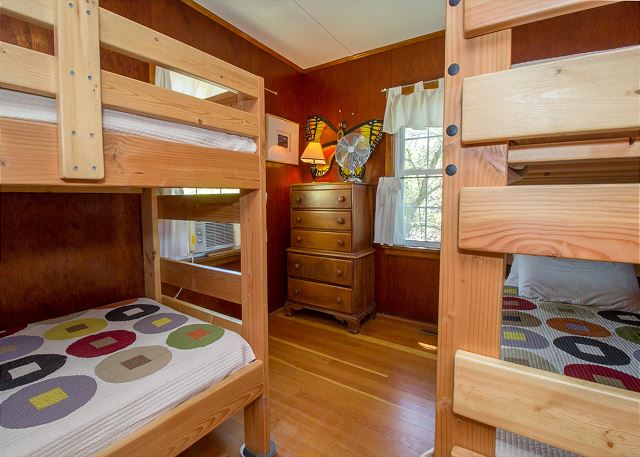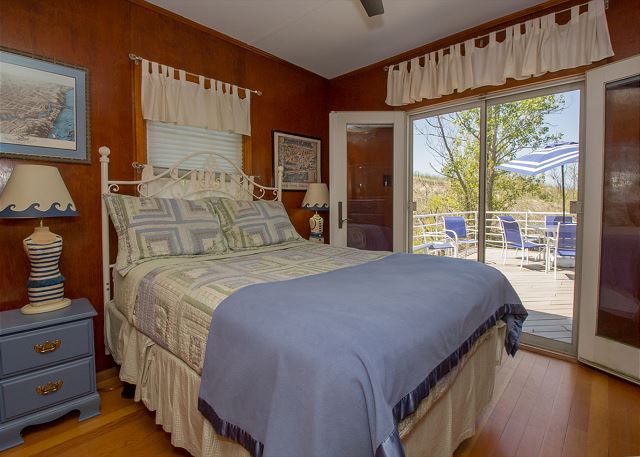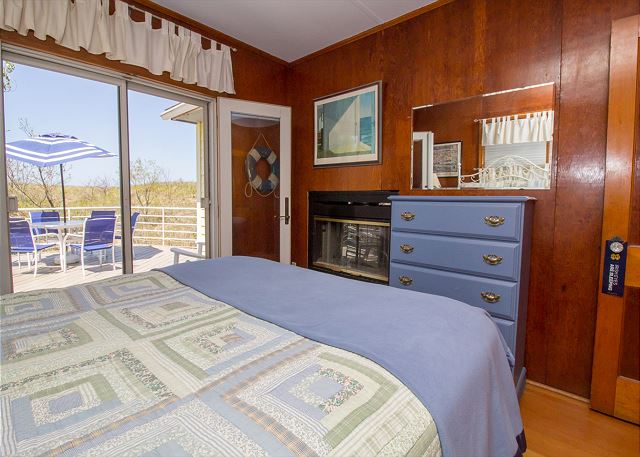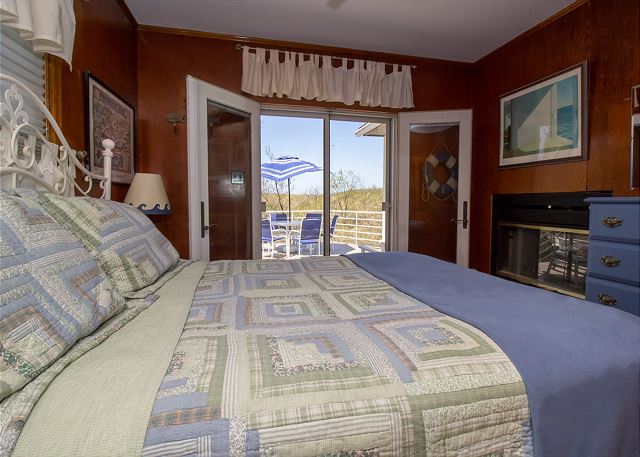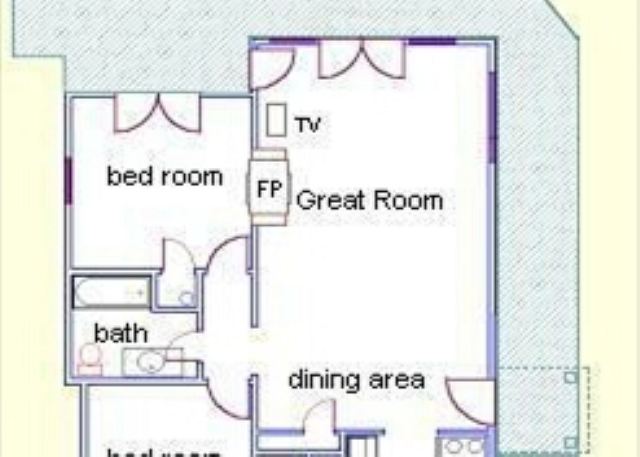 This property is located outside of Beachwalk, steps from one of Lake Michigan's best beaches, Sheridan Beach. You will start by entering into "Second Wind's" Great room, with cathedral ceiling, an HDTV and DVD player. From the great room you can open the doors to the large sun-drenched deck great for outdoor dining or just to sit and soak up those rays. This home sleeps 8 with 1 Queen, 1 Full, and 2 Bunks. Extra sleeping can be accommodated on the sleeper sofa if needed. "Second Wind" is located next to "Breaking Away" and can be combined together for accommodating larger groups.

Please remember that because this property is located off site, Beachwalk amenities and resort parking are NOT INCLUDED. No pets! No Smoking! Please note that parking is limited to 2 spaces at this property only.
| | Nightly | Weekly |
| --- | --- | --- |
| September 17 - November 20, 2018 | $275 | $1,450 |
| November 21 - November 24, 2018 | $325 | - |
| November 25 - December 20, 2018 | $275 | $1,450 |
| December 21 - December 25, 2018 | $325 | - |
| December 26 - January 01, 2019 | $300 | $2,100 |
| January 02 - May 23, 2019 | $275 | $1,450 |
| May 24 - May 26, 2019 | $350 | - |
| May 27 - June 27, 2019 | $350 | $2,450 |
| June 28 - August 15, 2019 | $350 | $2,450 |
| August 16 - August 29, 2019 | $300 | $2,100 |
| August 30 - September 02, 2019 | $325 | - |
| September 03 - September 15, 2019 | $300 | $2,100 |
| September 16 - November 25, 2019 | $275 | $1,450 |
*There is a 7-night stay minimum night stay requirement during the peak season. Low and mid-seasons may be adjusted to reflect a 2 or more minimum night stay requirement. Please contact us with any questions by calling (800) 814-7501 or email info@beachwalkresort.com.
Minimum Nights
Start Date
End Date
Minimum Nights
09/17/2018
11/20/2018
2
11/21/2018
11/24/2018
3
11/25/2018
12/20/2018
2
12/21/2018
12/25/2018
3
12/26/2018
01/01/2019
2
01/02/2019
05/23/2019
2
05/24/2019
05/26/2019
3
05/27/2019
06/27/2019
2
06/28/2019
08/15/2019
2
08/16/2019
08/29/2019
2
08/30/2019
09/02/2019
3
09/03/2019
09/15/2019
2
09/16/2019
11/25/2019
2
Outside of Beachwalk Resort
Thank you for entering your review. The review will become available to the system shortly.
19
19
Overall Rating:
4.4737
4.4737
A perfect getaway!
Rating:
1
5
5
Review Date: 08/22/2018
Cute and Vintage
Rating:
1
4
5
Review Date: 06/17/2018
We've rented places all along the lake from South Haven to Michigan City...some really nice and some not so much. Overall this was a good cabin and we would probably rent it again. It is a vintage cabin just as described and the photos do a good job showing the house. The kitchen has newer appliances and the outdoor patio furniture was in good condition. The cabin was super clean and the location was great. It's within walking distance to the zoo (about a 1/2 mile) and even to downtown if you want to exercise a bit. We didn't use the beach path since it was more grass than actual path. I agree with another review that it would be better if widened. But - since the public beach access is one house down it was easy just to do that. The washer/dryer is accessed through the basement by walking around he house. They're a bit dated but did the trick and were nice to have. My only negative (?) comment is that I wish the patio railing would be power washed and painted. Certain places were pretty mildewed. That being said it wasn't bad enough to keep me from enjoying my morning coffee or afternoon wine!
Very relaxing and clean
Rating:
1
4
5
Review Date: 06/12/2018
Had the family up for a 3 day weekend the cabin was clean, the beds comfortable, and the walk to the beach short. I would recommend this property.
Comfy Cottage in the Dunes!
Rating:
1
5
5
Review Date: 09/25/2017
Thoroughly enjoyed our stay at Second Wind. As the photos show, it is a vintage beach cottage nestled in the dunes right on the beach. The deck was our favorite gathering spot in the evenings. We rented the 3rd week of September & lucked out with warm summer weather! While the cottage does not have central air there are window units in most rooms. The area was quiet & not crowded during our stay so the 2 parking spaces were always available.
Great for our family
Rating:
1
5
5
Review Date: 08/30/2017
We enjoyed our stay at the Second Wind. We stayed with three kids (2 and 3) and they were able to do the trail to the beach just fine, especially the three-year-olds. It was nice being close to the water and the house was very private despite how close they are to one another.
Most Relaxed Weekend Ever
Rating:
1
5
5
Review Date: 07/18/2017
I came to Second Wind with my wedding party. We have been prepping for my wedding and needed a weekend to rest and relax. This place gave us exactly what we needed. We had the master bedroom, which had double doors opening towards the deck and towards the lake. One of my favorite things was sleeping with these doors open, with the fresh air coming from the lake and I could hear the waves all night. The bed was also super comfortable. The rest of the house had such a warm feel to it. Its like I knew this place so well by the pictures that I knew it the moment I walked in. The beach was not a far distance and we had our own private path. We didnt even need to put on the ac because of the breeze we got from the lake. I will definitely be renting this property once a year. This is the type of place we would love to purchase for our own one day. I would highly recommend this property to anyone looking to get away from all the city life noise and just chill.
Second Eind
Rating:
1
4
5
Review Date: 07/15/2017
Cute cottage, just what we wanted. Great location on the dunes. Only complaint is, the windows DO NOT have curtains in the front bedroom. All the lights in the neighborhood, the moon, and sun made it hard to sleep. Also, made it uncomfortable to change in the bedroom.
Rustic Cottage with poor parking options
Rating:
1
3
5
Review Date: 07/11/2017
The cottage is fine and it suited my family of six. The kitchen is adequate and the deck is probably the best part of the property. The parking situation is horrible. It was the 4th of July so it was very busy. Thank goodness we only brought 1 car. There is no way that 2 cars could fit in that spot. There is a telephone pole in the so-called second spot! We couldn't even invite our Uncle to visit as there was no parking. BeachWalk should just advertise it as 1 spot. The neighbor's son actually took our single spot on day 2 and we had to threaten to tow him to get our spot back. The parking situation really caused stress for me as a renter. Every time we returned to the cottage, I was afraid we would not have a spot.
Labor Day Weekend
Rating:
1
4
5
Review Date: 09/22/2016
We had never been to the area and were looking for something on/close to the beach. This cottage provided all that we needed. It is an older structure but has a huge back deck where we could enjoy the breeze. Natural plant growth around us provided a private atmosphere as well. Parking was a little crowded but that is to be expected in areas that offer vacation rentals. All and all we enjoyed our stay and had a good time.
Spectacular location to beach
Rating:
1
4
5
Review Date: 09/18/2016
Rental is in a very quiet, and secluded area.
Cozy Lakehouse
Rating:
1
5
5
Review Date: 09/13/2016
This lakehouse was great. It's steps from the beach, and all the ameneties were clean and functioning. The only issues we had were the parking places, and the window air unit. They're only 2 parking spaces for the house, and it doesn't have central air. But that wasn't a big issue. The back porch was spacious, and every room was cute and comfy. I would stay here again.
beach trip
Rating:
1
5
5
Review Date: 08/25/2016
Excellent location, clean, sharp little set up.
Keep in mind parking is limited, only 2 spaces available.
Family Time...
Rating:
1
4
5
Review Date: 08/22/2016
It had been raining all day when we arrived and we had to walk through a large puddle on the sidewalk to get to the house. It was in a wonderful location just steps from the beach! Everything was very nice - I had never stayed in an older home before, the bathroom and the kitchen were updated nicely. I did notice that electrical outlets were overloaded and there was not a working smoke detector. The washer/dryer were in the unfinished basement and I had to go outside to take care of laundry. It was inconvenient and in the rain, not possible to use. In spite of the few inconveniences, our stay was wonderful. We had a great time. I will probably stay in a newer home, on the Beachwalk property next time however. I would recommend this property with reservations. I really didn't like the laundry location.
Great for families!
Rating:
1
4
5
Review Date: 08/21/2016
We had a family reunion with an age range of 1-96 years old. We rented Second Wind and Breaking Away. Both places worked out great for our family needs!
Second Wind Beach Rental
Rating:
1
4
5
Review Date: 08/12/2016
Had a great time with family because of this wonderful location to the beach!
New bathroom! New Grill! Old path (ticks).
Rating:
1
5
5
Review Date: 08/02/2016
I was there for two weeks - one week with family and friends, the other with old chums. Perfect for both! We only have one request - that the owner widen the path to the beach. We love it, but it has become overgrown with beach grass which leads to ticks.
Great place for any beach getaway!
Rating:
1
5
5
Review Date: 07/19/2016
Second Wind is an awesome beach cottage for a getaway to the beach! We loved everything about the house, very spacious, clean & huge back deck with great new gas grill. My only complaint is that the path to the beach from the cottage is very overgrown. The wild grass is covering the path in many areas & it cuts & scratches your legs up. There is also an apparent tick problem to b weary of. To avoid all this, we chose to use the public path which was pretty close by.
Review of Second Wind
Rating:
1
5
5
Review Date: 07/11/2016
The beach cottage was very sweet and had plenty of supplies necessary for cooking and entertaining. The cottage was in a great location!
Great Family Vacation
Rating:
1
5
5
Review Date: 06/20/2016
Second Wind is a wonderful cottage just over the dune from Lake Michigan and Sheridan Beach. The cottage was clean, decorated beautifully and has a fully stocked kitchen. We loved using the new gas grill on a couple of occasions also. The sleeping arrangments suited us well and my kiddos loved the bunk bed room. The half bath on the second bedroom was great to have as well!
The walk to the beach is a bit more than 100 steps...you have to walk up and over a dune, but it is a great location. We ended up using the public access path off the street rather than the path from the deck b/c it was overgrown and we found some ticks after using it (its a really bad year everywhere for ticks!) The public access path is so easy to get to. We walked to Washington Park to play and see the lighthouse. We also visited the zoo, small but good for our little ones (6, 4, and baby). I highly recommend climbing the observation tower to see the view! We don't usually watch TV on vacation, but we are from Cleveland and the NBA finals were on so we got to watch our Cavs win on the very nice TV and our girls watched a movie on a rainy day as well on Netflix.
The one and only negative was that the rental management company did not contact me with the lock code prior to our stay as was stated in the rental agreement. I ended up calling them an hour before we drove up however, they were very helpful with overflow parking, notifying us of a plumber coming to work on the outdoor shower and the binder of information in the house was useful as well. We had a wonderful stay and hope to return again next summer!
Your request has been sent. We look forward to meeting all your vacation needs!
Availability
| | |
| --- | --- |
| Turn Day | Any |
| Bedrooms | 3 |
| Baths | 1.5 |
| Sleeps | 8 |
| Location | Outside of Beachwalk Resort |
Beachwalk Vacation Rentals
202 Beachwalk Lane | Michigan City, IN 46360
ph: 800- 814-7501 | 219-879-7874