the-place-to-bee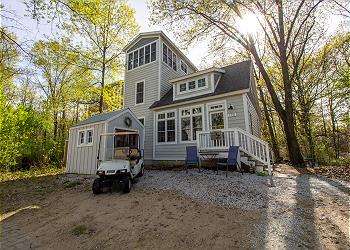 Place to Bee
https://www.beachwalkvacationrentals.com/rentals/properties/the-place-to-bee/
Place to Bee | Michigan City Vacation Rental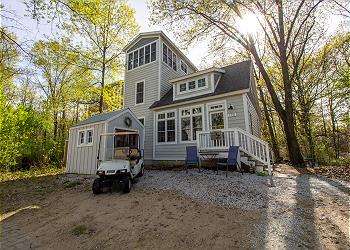 | | |
| --- | --- |
| Turn Day | Sat Or Wed |
| Bedrooms | 2 |
| Baths | 1.75 |
| Sleeps | 7 |
| Location | Beachwalk Resort, IN |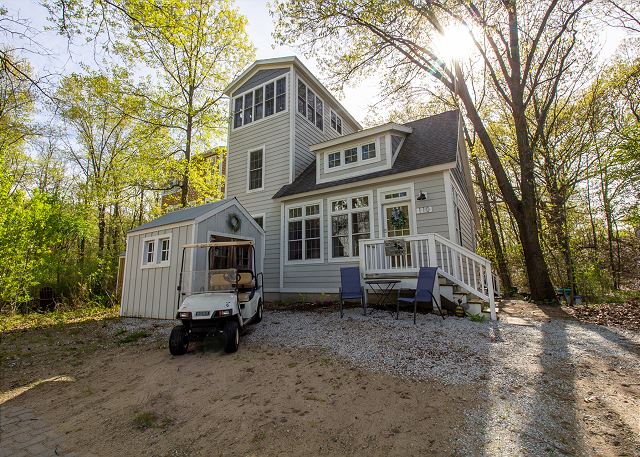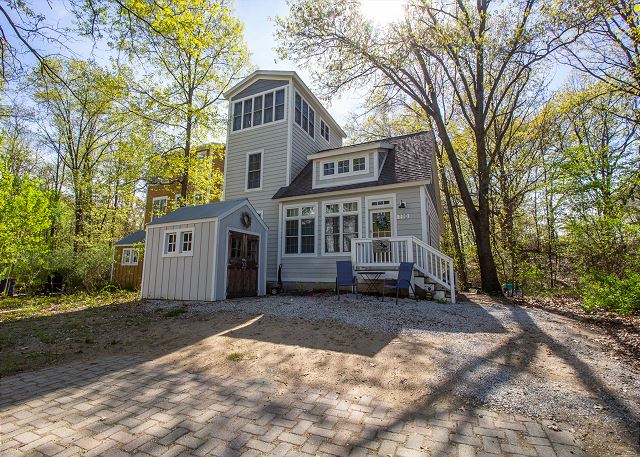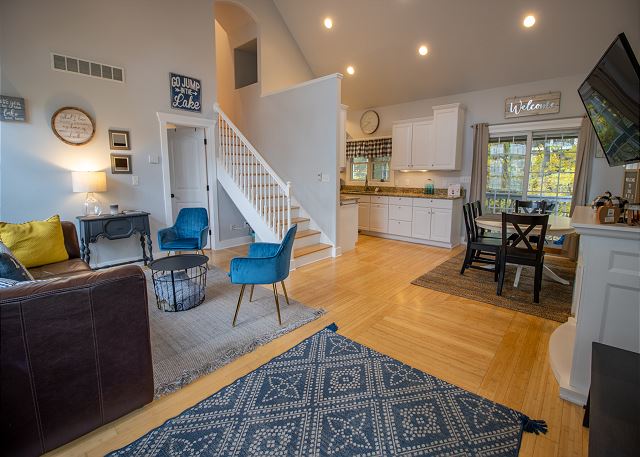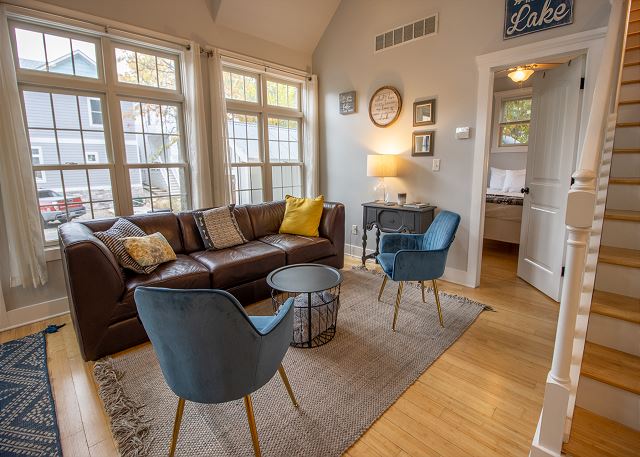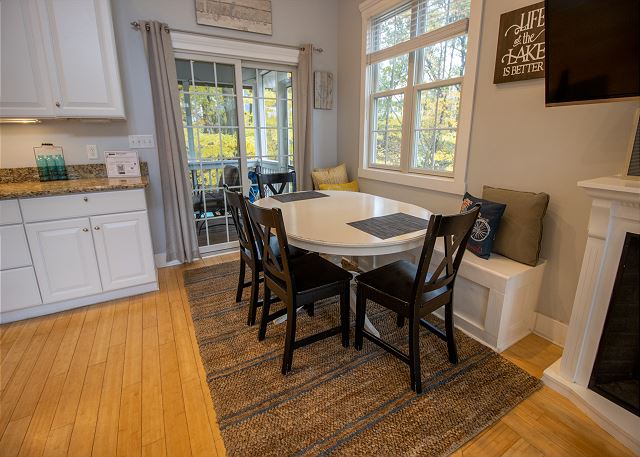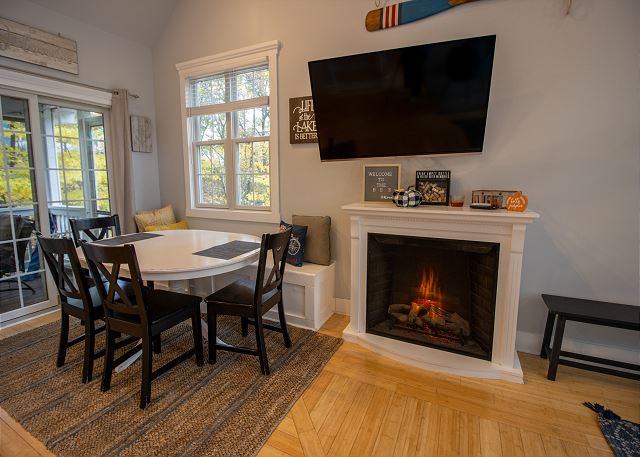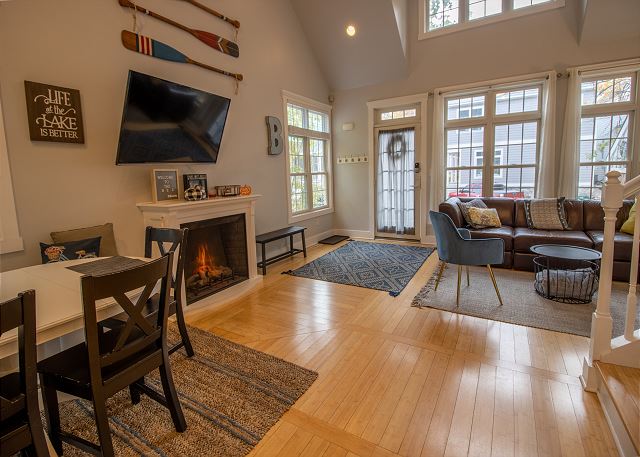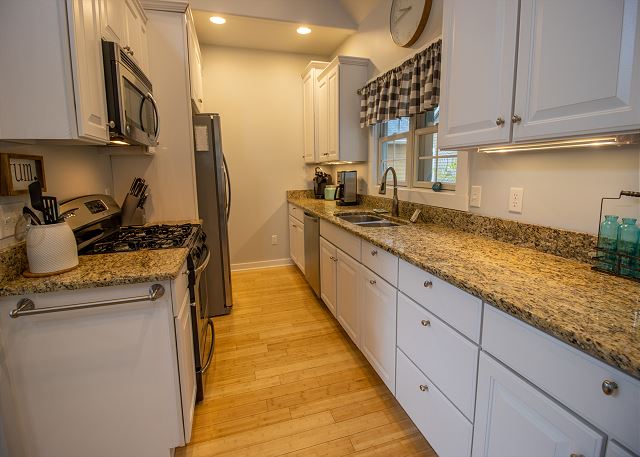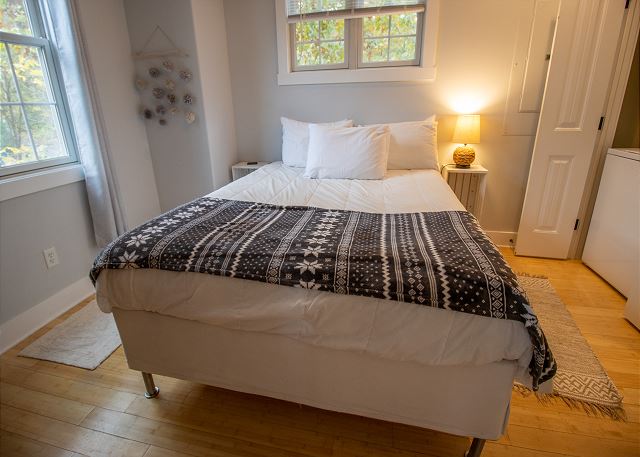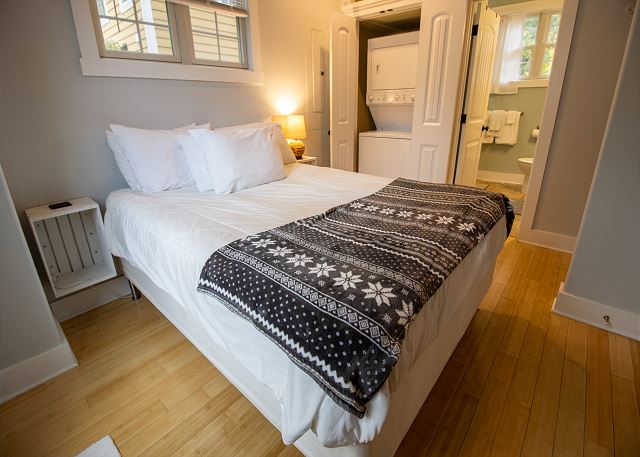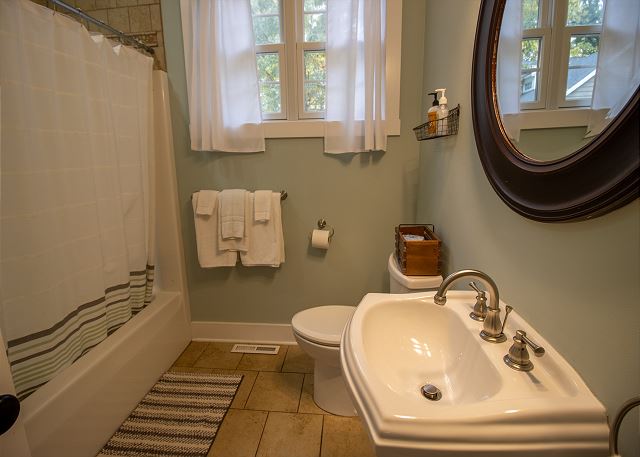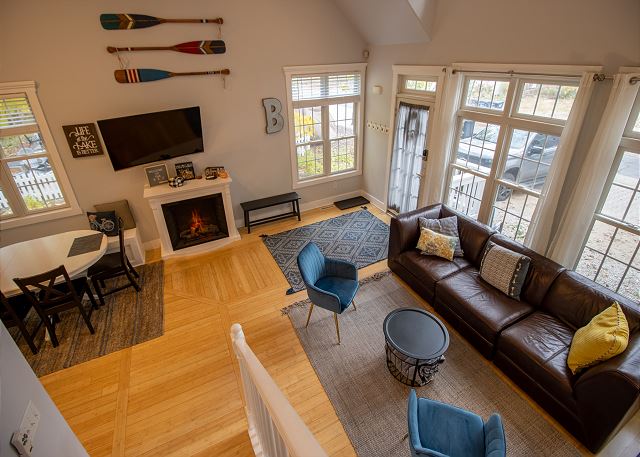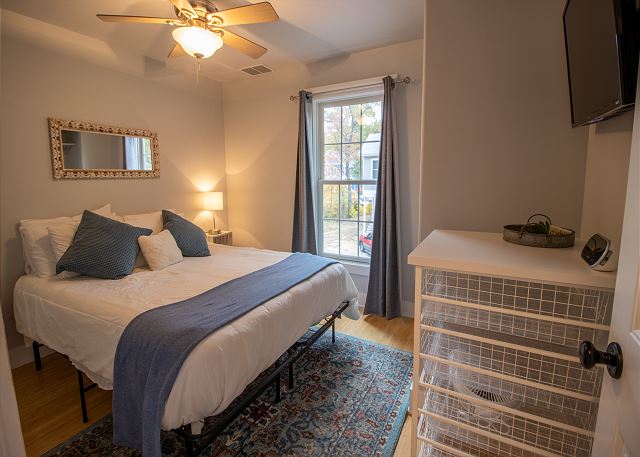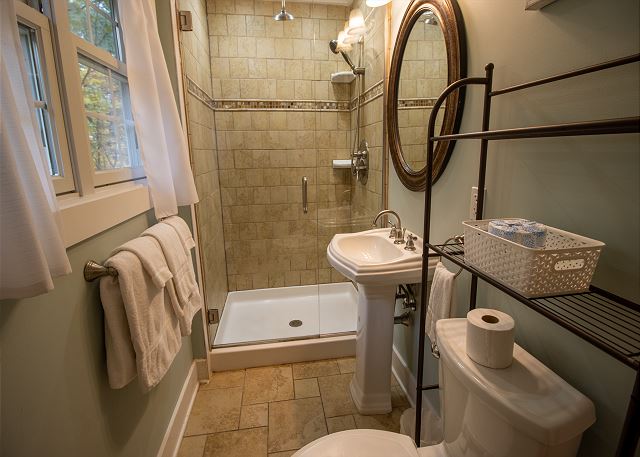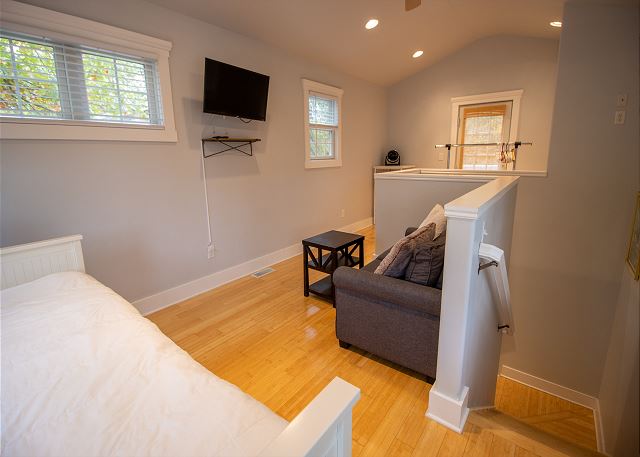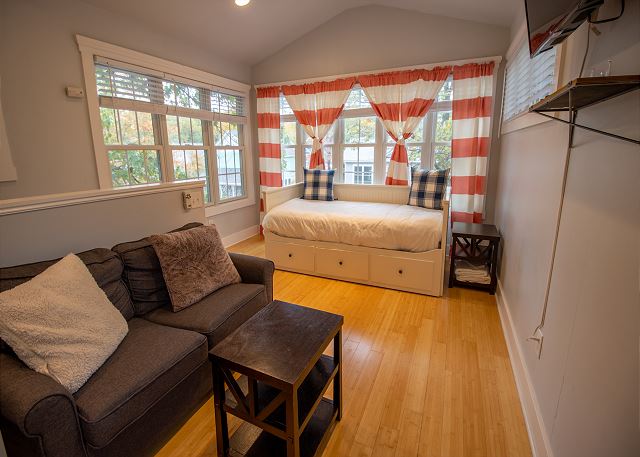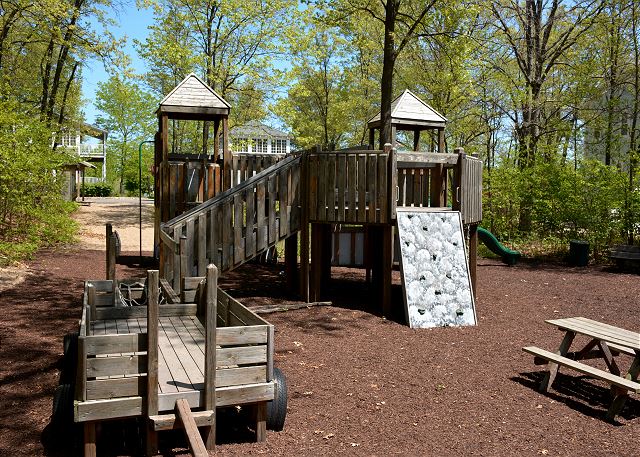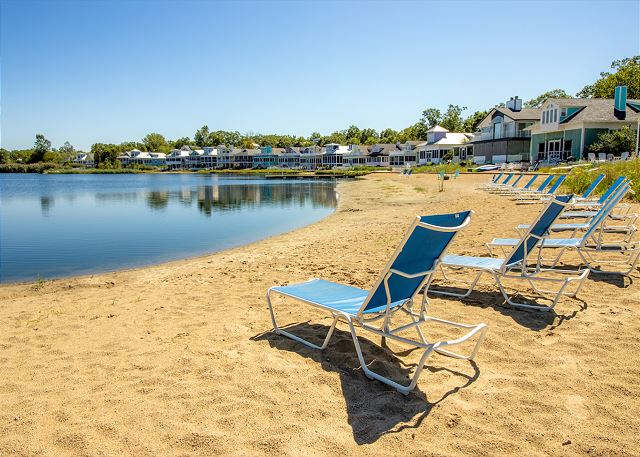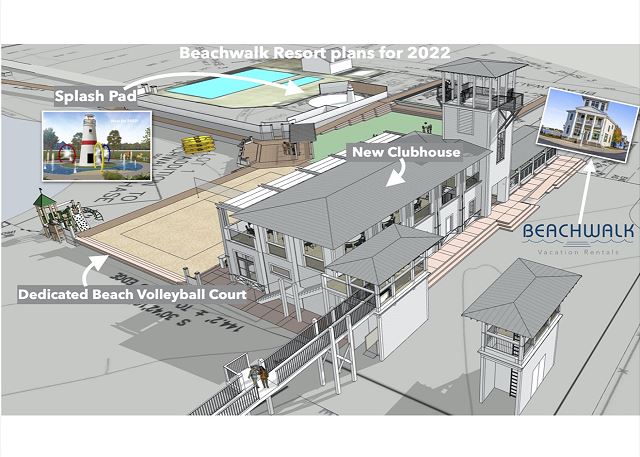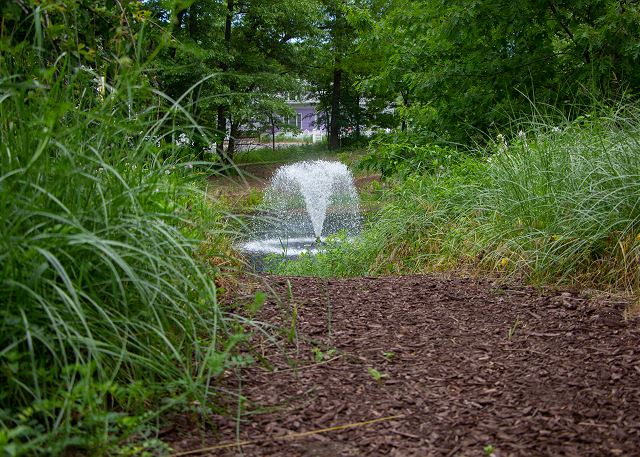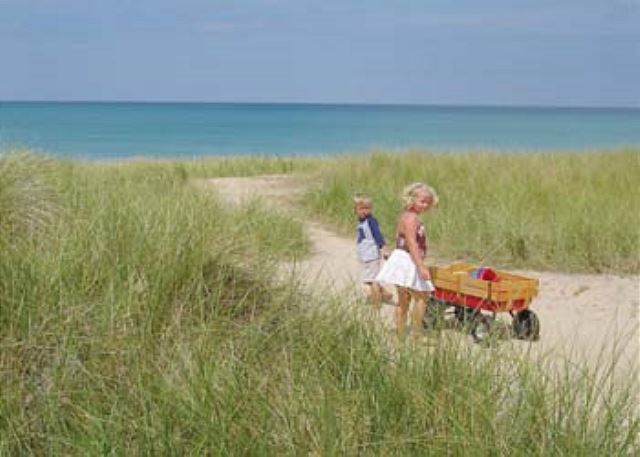 Relax among the modern touches and plush furnishings. The Place to Bee is right here! Stay for a 4-night long weekend, or a full week of summer time fun. The new owners have put their fresh spin on this Beachwalk Resort classic, we know you are going to love it. The newly renovated vacation rental will be just what you and your group are looking for. New for 2021, a screened in patio, perfectly nestled in a quiet neck of the wood, this is prime location for families that will frequent the Sandcastle Playground. It is just a short walk to the spinning tire swing or a fun race down the two-person slide! Hop on the complementary golf cart for a ride in the breeze to the resort community pool or the boardwalk that leads you out to the beautiful Sheridan Beach. Although this beach is public, you will appreciate the private feel it gives you.

Sheridan Beach is great for family fun in the sun. Serve up a game of beach volleyball or the newest beach fav, spike ball. The Beachwalk Resort amenities are a wonderful addition to your stay as well. Be sure to bring your gear for a competitive game of tennis, basketball or volleyball. Kayaks and Paddle boards are complementary from the pool house. For the little splashers, the kiddie pool is conveniently located next to the large community heated pool.

As you enter this beach home you are immediately greeted with the feeling of both comfort and relaxation. The cathedral ceilings are filled with the crisp and clean air along with the complementing decor throughout. The main level at The Place to Bee features a beautiful built in gas fireplace situated between the Living room and Dining room. Perched above the fireplace sits a large smart tv set up for you to log into your favorite streaming accounts, no cable. The kitchen is fully stocked from ice-cream scoops for a summer treat to roasting pans for holiday dinners. Cook up your family favorites in this home away from home.

The main level Queen master with attached full bath is perfect for those seeking minimal stairs. Up the open staircase to the second floor you will find another queen bedroom to your left with a bath just across the hall featuring a walk-in shower. Up the stairs again to the third-floor loft and there is it, just what the kids have been waiting for, a twin daybed with twin trundle along with a love seat pull out sofa. The loft space will sleep 3, that is if they aren't having too much fun playing a fun game on the Wii gaming counsel or watching their favorite movie on the TV!

The Place to be is perfect for 7. Renting at a 4-night minimum from mid-June to mid-August with a 2 night minimum during off season. Please no smoking and no pets at anytime in the property. Parking for 2, all other parking must arrange for overflow parking permits.
| | Nightly | Weekly |
| --- | --- | --- |
| January 03 - May 26, 2022 | $259 | $1,813 |
| May 27 - May 30, 2022 | $399 | - |
| May 31 - June 18, 2022 | $329 | $2,303 |
| June 18 - August 12, 2022 | $399 | $2,793 |
| August 13 - September 01, 2022 | $399 | $2,793 |
| September 02 - September 04, 2022 | $399 | - |
| September 05 - September 25, 2022 | $399 | $2,793 |
| September 26 - November 22, 2022 | $259 | $1,813 |
| November 23 - November 27, 2022 | $299 | - |
| November 28 - December 22, 2022 | $259 | $1,813 |
| December 23 - December 25, 2022 | $299 | - |
| December 26 - December 29, 2022 | $259 | - |
| December 30 - December 31, 2022 | $299 | - |
*There is a 7-night stay minimum night stay requirement during the peak season. Low and mid-seasons may be adjusted to reflect a 2 or more minimum night stay requirement. Please contact us with any questions by calling (800) 814-7501 or email info@beachwalkresort.com.
Minimum Nights
Start Date
End Date
Minimum Nights
01/03/2022
05/26/2022
2
05/27/2022
05/30/2022
3
05/31/2022
06/18/2022
2
06/18/2022
08/12/2022
3
08/13/2022
09/01/2022
3
09/02/2022
09/04/2022
3
09/05/2022
09/25/2022
2
09/26/2022
11/22/2022
2
11/23/2022
11/27/2022
3
11/28/2022
12/22/2022
2
12/23/2022
12/25/2022
3
12/26/2022
12/29/2022
2
12/30/2022
12/31/2022
2
Heated Community Pool (seasonal)

Paddle Boarding (seasonal)
Thank you for entering your review. The review will become available to the system shortly.
24
24
Overall Rating:
4.9167
4.9167
Perfect family getaway
Rating:
1
5
5
Review Date: 09/23/2021
We LOVED our long wknd with our 2 boys (2.5 and 6 months). The house was towards the back of the resort, so the golf cart was key as otherwise it would have been quite a long walk (which we love walking, but it was nice to save the time) to both the pool and the beach. Plus, I think riding in the golf cart was the highlight of our 2 year olds trip! I was worried that the house was "too quiet", and away from the fun hussle and bussle, but there were still other houses near by...with the added benefit of having trees (which not all of the other houses had). We were a very short walk to the cute park, which again was nice to not be right next to, but yet was very close. There was plenty to do, between the pools, beach, park...plus we did end up making the short drive to the zoo with the kids loved. The house itself was plenty big for us, we didn't really use the 3rd floor open spot other than for a few morning reading snuggle sessions. The house was a little loud in that you could hear everything, which was fine for us since it was just us but would definitely be tight if you tried to get a second family in there. We also really enjoyed the screened in porch and the firepit. We were also impressed with the interactions that we had with staff, everyone was very friendly and helpful...we will definitely be back!
Wonderful Holiday Weekend Stay
Rating:
1
5
5
Review Date: 09/08/2021
We had a wonderful stay at the Place to Bee over Labor Day weekend. The house is beautiful - clean, well-decorated, with thoughtful touches and many places to gather together and unwind. We spent time with friends and as a family and just loved every minute. Would definitely stay here again and recommend to others!
Loved it!
Rating:
1
5
5
Review Date: 07/05/2021
Spacious, clean and bright home. Quiet location. Great for families. A little far from the beach, but came with a golf cart to get there, so that wasn't a big deal. Kids park is right down the street - we went there a ton with my toddler. Would definitely come back!
Place too Bee
Rating:
1
5
5
Review Date: 06/21/2021
Wonderful Experience!
Rating:
1
5
5
Review Date: 06/06/2021
This is our second time staying at Beachwalk and 1st time staying at Place to Bee! This house was perfect for our family of 4! The house was clean and was stocked with everything we needed- the golf cart especially was super handy! Beachwalk was amazing yet again with amenities to keep our young kids entertained. We didn't encounter any crowds! We would definitely return back here for another year!
Great weekend stay
Rating:
1
4
5
Review Date: 05/18/2021
Cute house, nice kitchen and awesome screened in patio. We appreciated the "Smart" TVs. Not super clean - rugs needed a good vacuuming and found kids darts under furniture.
Fabulous Memories
Rating:
1
5
5
Review Date: 10/20/2020
We really enjoyed the house. Was a great location for us. We drove north to Saugatuck and took the blue star highway back. Stopped in all the little beach towns along the way. Was a great time of year to go.
We enjoyed the fire pit as well, it was nice to sit and talk uninterrupted with our 24 and 27 year old daughters. We used to come to Beachwalk many years ago and have always had great memories. Will definitely be back.
Great Getaway
Rating:
1
5
5
Review Date: 09/01/2020
We enjoyed everything about our week getaway at The Place to Bee. We stayed here last year for only a long weekend and decided this year we would stay the whole week since we had such a great time. The size of the house is perfect for our family size of 6, with everyone having their own space. The house was super clean and is in a great quiet location. The house has all the amenities you need inside, including a fully stocked kitchen and outside, which has a grill, fire pit and back deck. Having the golf cart makes it super convenient to get to the pool, beach and rides around Beachwalk. Michigan City offers plenty of shopping nearby along with plenty of dining options including Shoreline Brewery, Bridges Grill & Mateys. We enjoyed walking around Friendship Botanical Gardens & Creek Ridge County Park. We would definitely recommend staying at the Place to Bee.
A great week!
Rating:
1
4
5
Review Date: 07/31/2020
This is our 9th year staying in Beachwalk and we will be back again next year! We love the neighborhood, the proximity to the beach, and having the golf cart adds a little excitement. We have stayed in a different house each year. The Place to Bee had just the right amount of space for our family of 5, everything you could need, and is close to Sandcastle Park. However, the beds were only full size and not comfortable, the couches also needed replaced (uncomfortable and covered in pet hair - we even tried to vacuum them), and the hot water lasted about 10 minutes so there were lots of cold showers. I would not stay in this house again, but it was nicely decorated, fully stocked, and in a good location. It also came with a golf cart and a shed full of beach toys, chairs, kid bikes, and wagons which is a plus!
Manager Response: 08/05/2020
Response from BWVR, LLC
the beds are queen size and we actually measured them yesterday to confirm. We pride ourselves on being honest about the amenities that our home offers and would never state that the beds are queen size if that was not true.
The Place to Bee
Rating:
1
5
5
Review Date: 07/14/2020
This was the perfect place to stay for a long weekend getaway! The place is clean and spacious, perfect for two people or a small group. The house it a little further back so it is more quiet than the front of the resort is. The kitchen has everything you need. We enjoyed grilling and eating dinner on the back deck. The golf cart is very convenient to take to the beach or the pool. Location is near a large grocery store, the casino, breweries, and wineries. We couldn\'t have asked for a better weekend- we can\'t wait to book again!
The Place to Bee review
Rating:
1
5
5
Review Date: 07/07/2020
Great time, great place, would love to return one day!
Just right
Rating:
1
5
5
Review Date: 10/22/2019
We had a great time at The Place to Bee. We were in the area to visit the Dunes and the location was great. The house was just the right size for our family of 4. Would definitely like to visit again in the summer to enjoy the beach more.
Girls Fall Weekend
Rating:
1
5
5
Review Date: 10/20/2019
Stayed here for a fall girls weekend. Great location. Beautiful, clean house close to the beach. Everything you need in the kitchen. We made breakfast every morning. We took the golf cart to the beach to watch the amazing sunset. That is a must! Close to casino, wineries, and breweries. We can\'t wait to book this house again for spring and summer!
relaxing all the way
Rating:
1
5
5
Review Date: 09/12/2019
This home is so relaxing and comfortable, cheery, and conducive to a family gathering. We\'d go to the beach, swim, hike, golf, then gather together for a wonderful meal and then sit out back with a fire. It is nestled in among some beautiful trees which offer lovely privacy. We loved it so much we plan to come back in winter. We think the trees will be beautiful with snow and we want to cross country ski, snow shoe, and sled. We are going home with wonderful memories of \"The Place to Bee\" and plan to make many more.
relaxation all way
Rating:
1
5
5
Review Date: 09/12/2019
OUr time in this beautiful and comfortable home was pure relaxation. Each day we\'d go to the beach or hike, golf or swim, then regroup for a wonderful meal. The kitchen had everything we could need. In the evening we sat in the back with a fire and chatted about our day. THe home is nestled among a lovely grouping of trees providing an extra measure of privacy. We had so much fun we plan to go back this winter.. We think those trees would be spectacular when dipped in snow and we\'d like to cross country ski, snow shoe and sled. We are taking home wonderful family memories and plan to return to make more
Loved the "The Place to Bee"
Rating:
1
5
5
Review Date: 09/05/2019
The Place to Bee was exactly what my friends and I were looking for.. I loved the decor and how homey it felt.. The kitchen had everything we needed and more... The golf cart that was included was a nice surprise. We had lots of privacy also and didn't feel like we were sitting on top of the other homes in Beachwalk. We all LOVED the awesome shower... very lovely after a day at the beach.. No complaints at all and no worries while we were there... we had a great time and are booking "The Place to Bee " for a full week next year..
Family Vacation
Rating:
1
5
5
Review Date: 07/12/2019
This was our first time coming to Beachwalk Resort. Our stay at The Place to Bee was great. Our 3 grandsons loved having their own special room on the 3rd floor. It worked out perfect. The kitchen was stocked with everything we needed. We really liked the proximity to the park for the 3 boys. And it was very nice to have the space to park 2 cars in the drive instead of on the street.
The boys loved riding on the golf cart, fishing in the lake and playing at the Michigan Lake beach. My whole family had a wonderful time.
The Place To Bee
Rating:
1
5
5
Review Date: 06/17/2019
We stayed at The Place To Bee and it was gorgeous. Everything was provided for us that we could need. The only complaint is that the pool was closed for the whole time we were there because of maintenance. Other than that it was a great vacation. Would definitely go back.
Relaxing
Rating:
1
5
5
Review Date: 06/09/2019
We liked where the home was located. The house has all the modern coveniences but set in a quaint rustic setting. The kitchen is fully stocked. One of our group members is a true gourmet cook and loved working in the kitchen. Everybody loved the furnishings, decorations and the theme throughout. The Place To Bee was very clean, quiet as just what we were looking for. We are already discussing our next visit !!
adorable
Rating:
1
5
5
Review Date: 04/14/2019
Darling place! I felt happy the minute I walked in the door. Feels so fresh, clean, uncluttered yet cozy and welcoming. Kitchen is ample, much roomier than most places I\'ve rented. Bathrooms are clean and modern. Beds are comfy and rooms all have nice storage spaces. The dining area is quaint and relaxing. Everything is SO clean. I\'ve been coming to the area for 25 years but I think I\'ve found my forever spot. Definitely coming back.
Nice location!
Rating:
1
5
5
Review Date: 03/29/2019
This house is very clean and is located near lots of trees. I enjoyed listening to the birds in the morning. The playground is close by and we enjoyed some fun there too. Looking forward to returning soon!
Clean and Serene
Rating:
1
5
5
Review Date: 03/29/2019
Enjoyed my visit! Clean and nice location with lots of trees. Enjoyed hearing the birds in the morning. Playground is close by. Can\'t wait to return.
Great place!!
Rating:
1
5
5
Review Date: 03/24/2019
We enjoyed the place to bee very much! Super clean, comfortable and extremely cozy. Hope to come up for a falll weekend. Will definitely be a return visitor!
Cozy and inviting!
Rating:
1
5
5
Review Date: 02/18/2019
I loved staying at this home for the weekend, and I wouldn\'t hesitate to stay again. This was such a cute and well-kept place. Felt like a home away from home. It\'s for sure the place to \"bee\"!
Your request has been sent. We look forward to meeting all your vacation needs!
Availability
| | |
| --- | --- |
| Turn Day | Sat Or Wed |
| Bedrooms | 2 |
| Baths | 1.75 |
| Sleeps | 7 |
| Location | Beachwalk Resort, IN |
Beachwalk Vacation Rentals
202 Beachwalk Lane | Michigan City, IN 46360
ph: 800- 814-7501 | 219-879-7874